Vietnam visa for Colombia citizens
As of 2023, Colombian nationals are required to obtain an approved visa to visit Vietnam, regardless of the purpose or duration of their intended stay in the country.
Colombian passport that has a validity of six (6) months is required.
Passport has at least 2 blank visa pages.
Visa requirements
| Type of visa | Requirements | Maximum stay |
| --- | --- | --- |
| Tourist visa | Visa required | N/A |
| E-visa | Eligible | 30 days |
How to apply
For visitors from Colombia, there are three available methods to obtain a visa for Vietnam, as explained below.
e-Visa
Visa on arrival
Visa at embassy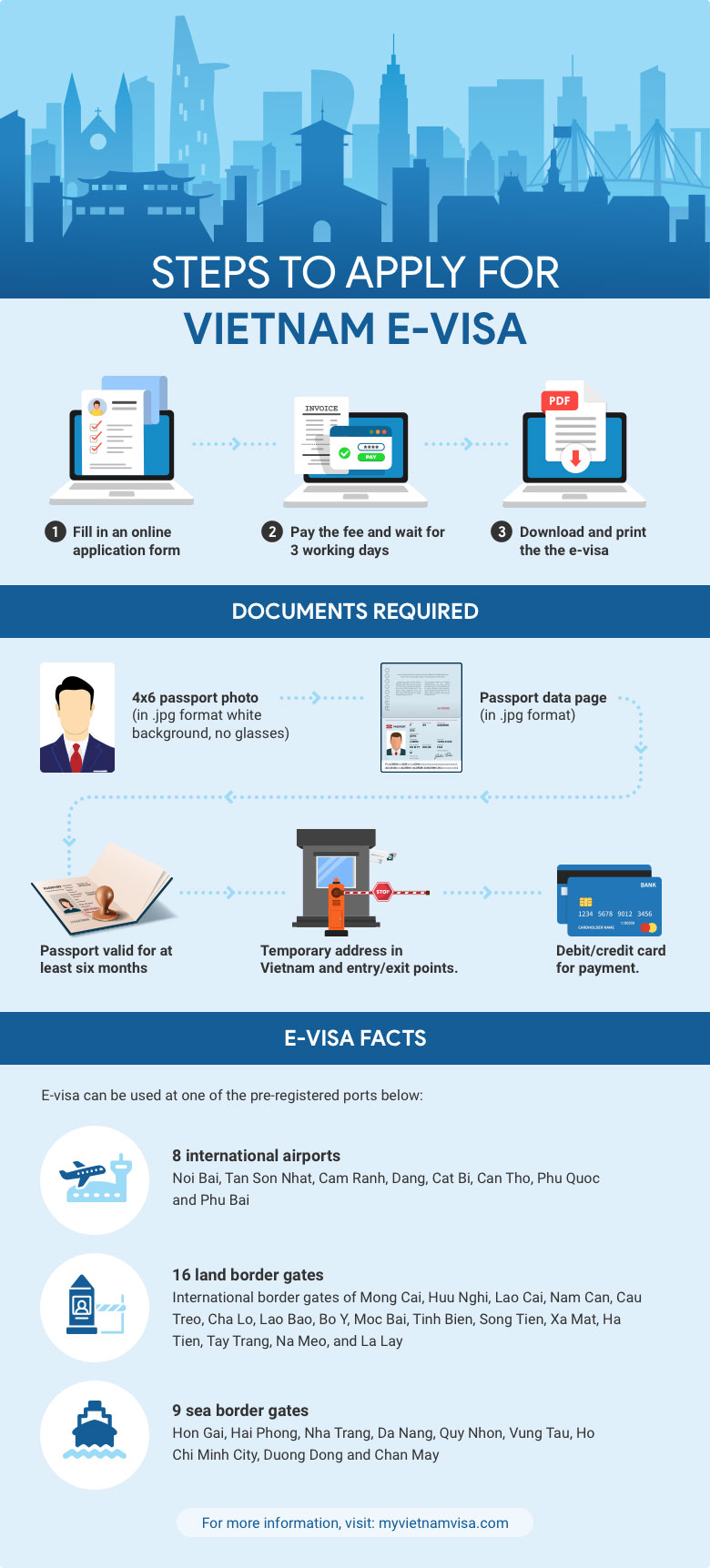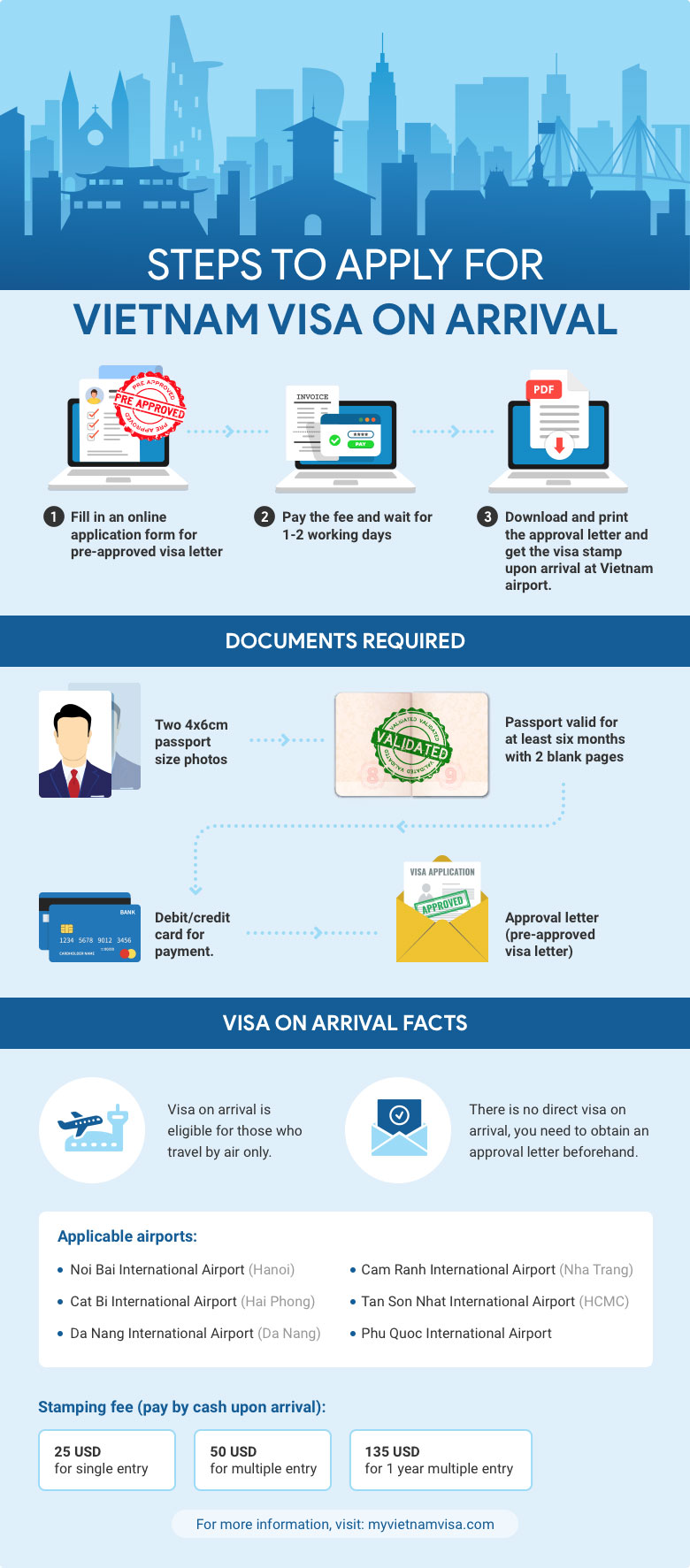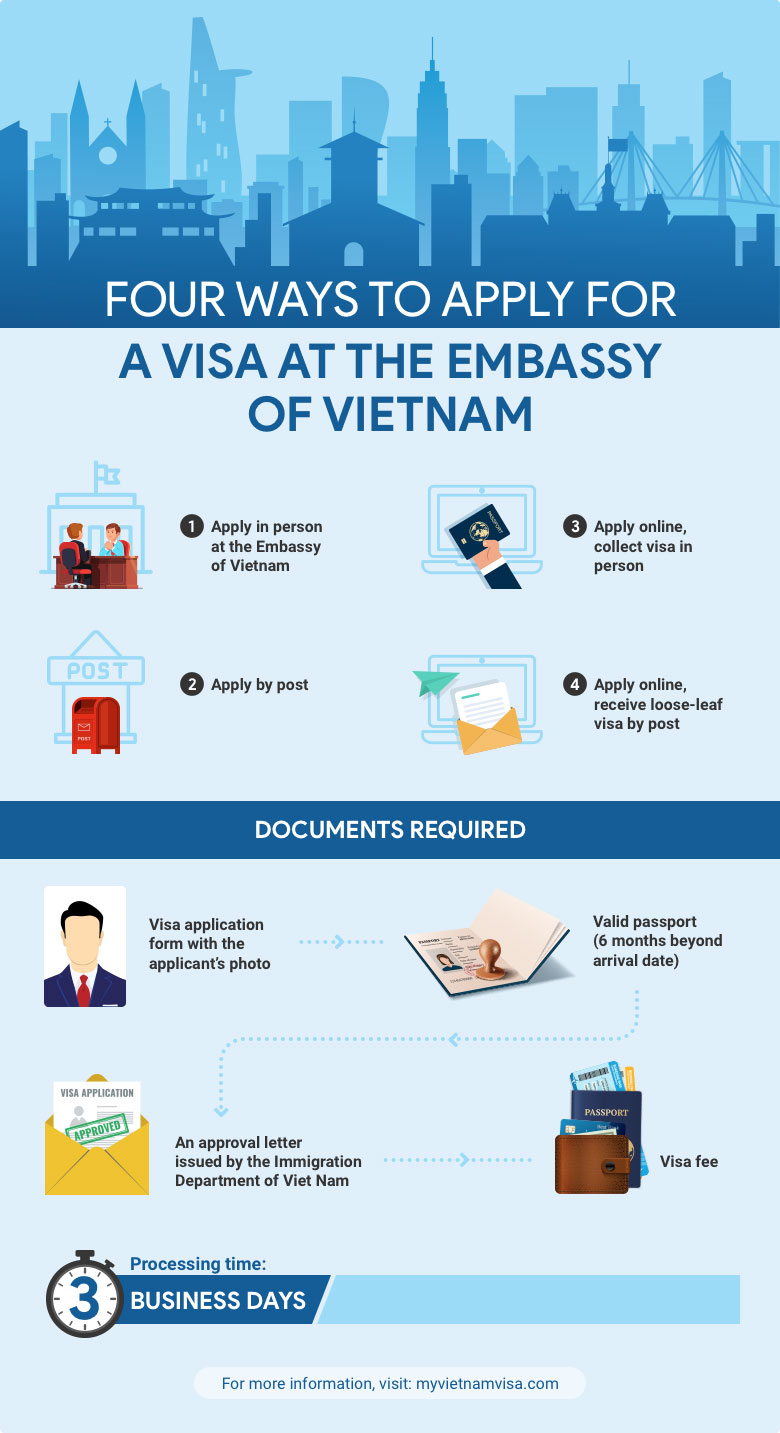 Vietnam visa fees for CO residents
Visa types
Standard processing (5-7 working days)
Urgent processing (2 working days)
1 Month Multiple Entry (Tourism)
339,578 COP
3 Month Multiple Entry (Tourism)
339,578 COP
3 Month Single Entry (Tourism)
223,284 COP
1 Month Single Entry (Tourism)
223,284 COP
Standard Processing time: e-Visa will be processed by 06:30 December 13, 2023 (Local Cucuta time).
Today's holidays in Colombia
There are no national holidays being observed in the Colombia today (Sunday, December 03, 2023).
The upcoming public holiday is Feast of the Immaculate Conception, which will occur in 4 days, 13 hours from now.
Holidays are calculated using the local time in Bogota.
Questions and Answers (02)
Q
Carlos Builes
Colombia on May 10, 2023
I will be entering the country through Danang airport. Can I use E visa?
A
Lan
Answered on May 10, 2023
@Carlos Builes, Yes, Da Nang Int Airport (DAD) is one of the 33 eligible ports of entry/exit for e-visa.
3 people found this helpful
Q
Marcela Fonseca
Colombia on April 17, 2023
I am traveling to Ho Chi Minh city on Thursday April 20th at 7am from Singapore. I have a dual citizenship, American and Colombian passports. I was planning to get my visa on arrival but I am not able to do it online, nor can I do the electronic visa. Can you please help me process this visa ASAP?
A
Lan
Answered on April 17, 2023
@Marcela Fonseca, You can apply for an expedited e-visa processing here, the urgent 1 working day option will work for your situation!
3 people found this helpful
Frequently asked questions
1. Visa to enter Vietnam by cruise ship
Question:
hi, i'm a Colombian citizen. and i will be arriving to Ho Chi Minh City on April 12, 2019 by cruise ship. im going to disembark that day and leaving the country by air plain the next day. can i get a visa on arrival to Vietnam?
thank you, Cesar Sanchez
Answer:

Hello,

As you enter Vietnam by cruise ship, we advise that you apply for the e-visa before you go. Here is our detailed guide for getting your e-visa.



2. Are individuals with Colombian nationality eligible to apply for a Vietnam e-visa?
Yes, Colombian nationals are eligible to request an e-visa for travel to Vietnam. Instructions for obtaining an e-visa from the Colombia can be found
here
.
Why apply with us
99% on time delivery
Easy & simple form
15+ years of experience
No hidden charges
100% money back guarantee for declined applications
Apply Now
Need more help?
Contact us at:
Questions? Chat with us!)
(8.00 AM-16.00 PM, GMT+7, Whatsapp)
Sun Dec 03 2023,
22:11:20
(Hanoi)