Vietnam visa for Latvia citizens
Under Vietnam's visa policy, Latvian citizens are required to obtain a valid visa to visit the country. The following requirements must be met:
Latvian passport must be valid for at least 6 months beyond the arrival date.
Passport has at least 2 blank visa pages.
Visa requirements
| Type of visa | Requirements | Maximum stay |
| --- | --- | --- |
| Tourist visa | Visa required | N/A |
| E-visa | Eligible | 30 days |
How to apply
If you're traveling to Vietnam from Latvia, you can choose one of the following three methods to secure a visa.
e-Visa
Visa on arrival
Visa at embassy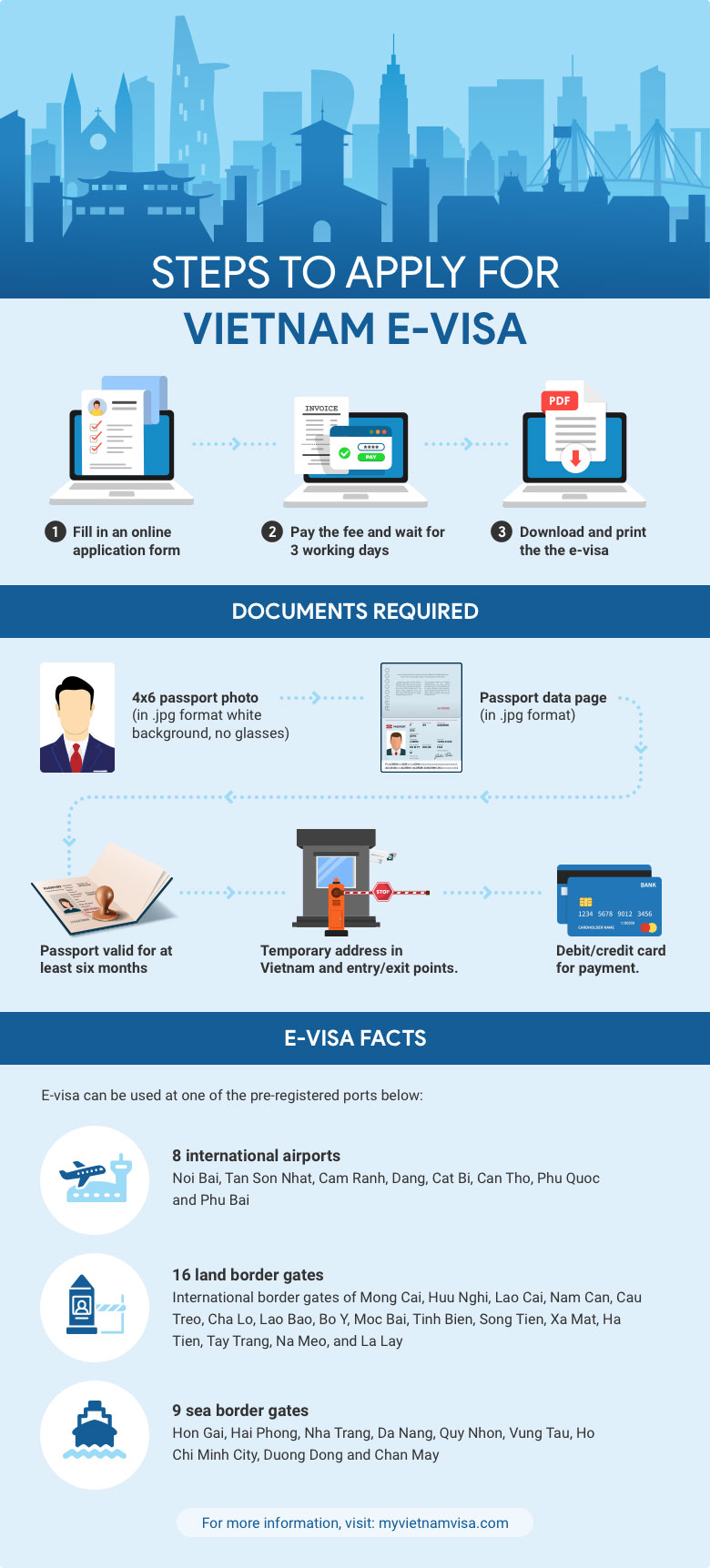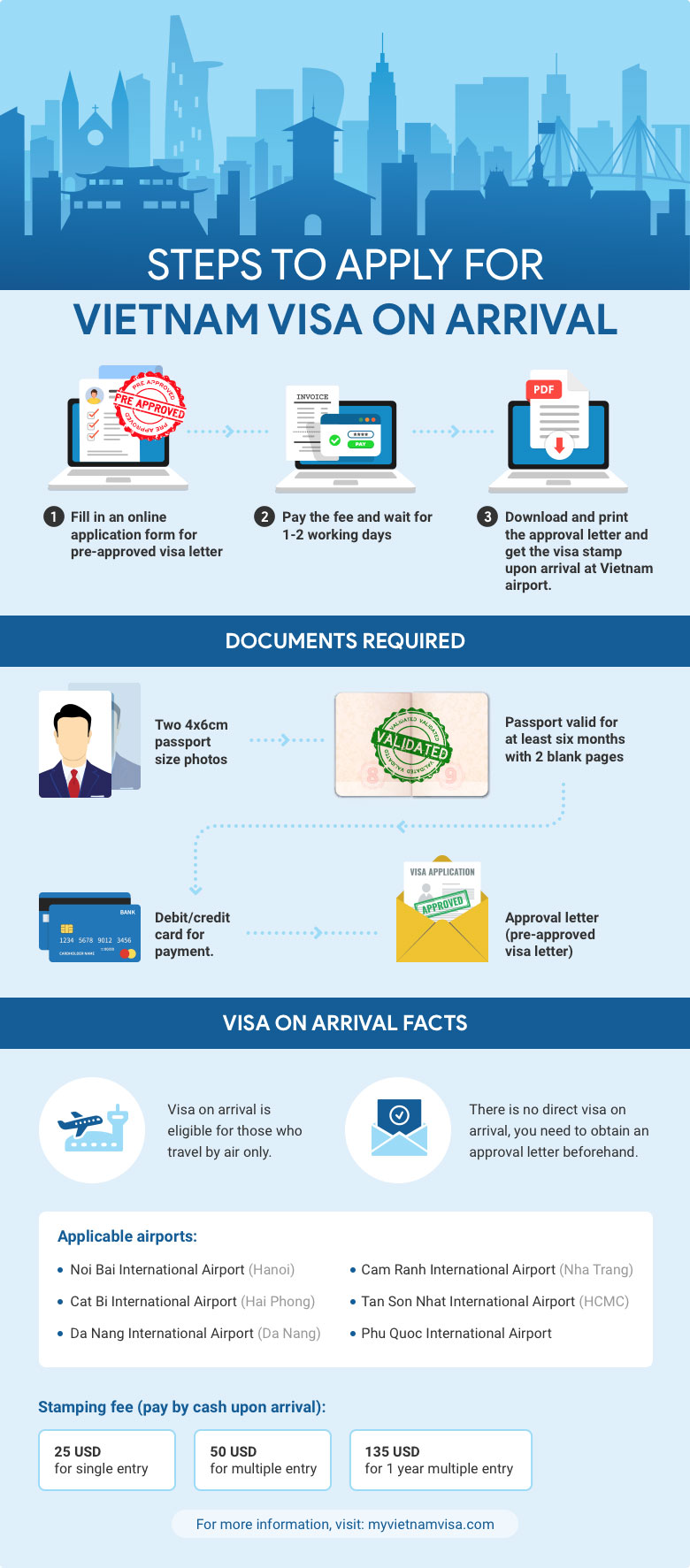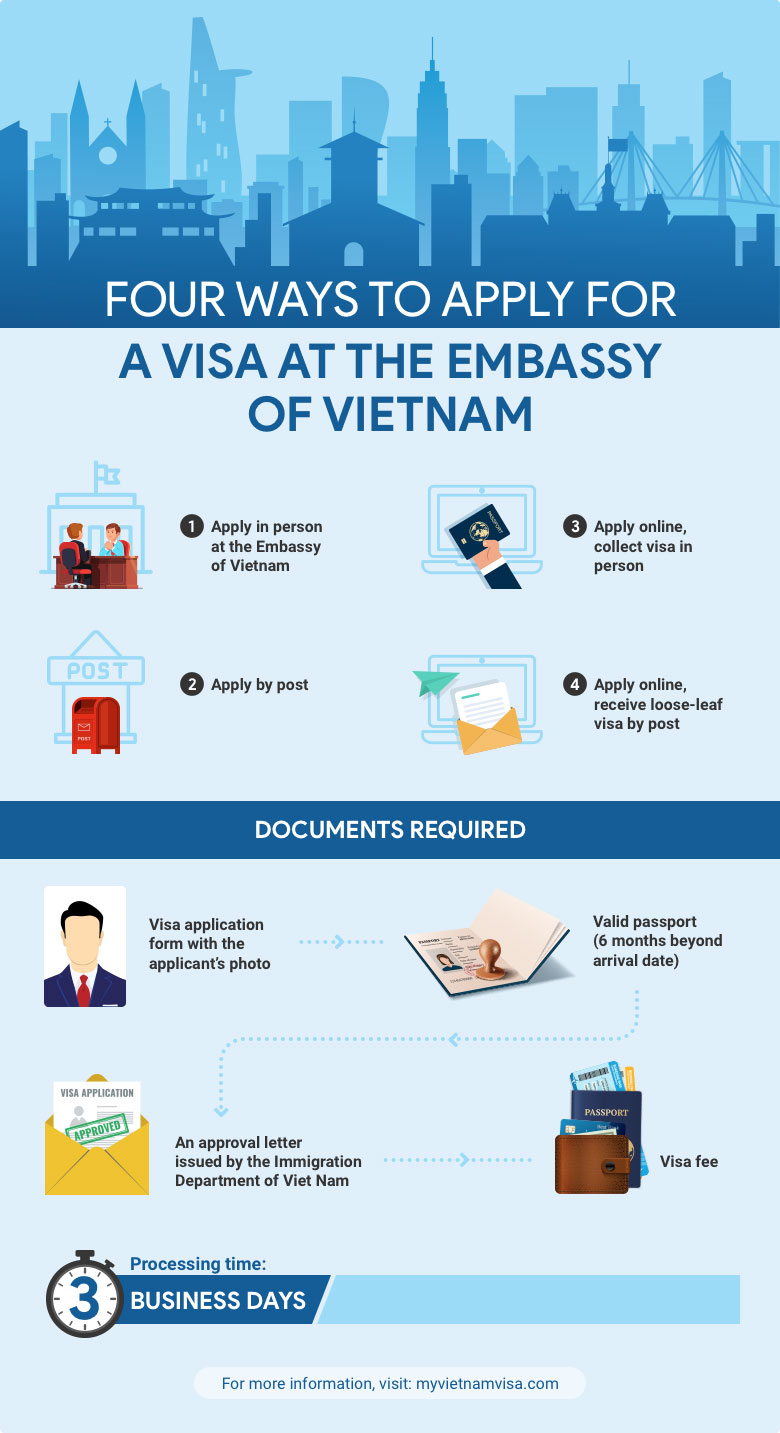 Vietnam visa fees for LV residents
Visa types
Standard processing (5-7 working days)
Urgent processing (2 working days)
1 Month Multiple Entry (Tourism)
44 LVL
3 Month Multiple Entry (Tourism)
44 LVL
3 Month Single Entry (Tourism)
29 LVL
1 Month Single Entry (Tourism)
29 LVL
Standard Processing time: e-Visa will be processed by 13:30 December 13, 2023 (Local Riga time).
Today's holidays in Latvia
There are no national holidays being observed in the Latvia today (Sunday, December 03, 2023).
The upcoming public holiday is Christmas Eve, which will occur in 2 weeks, 6 days from now.
Holidays are calculated using the local time in Riga.
Questions and Answers (0)
Be the first to ask a question on this page!
Frequently asked questions
1. Is the e-visa option available for Latvian residents who plan to visit Vietnam?
Yes, Latvian residents are eligible to apply for an e-visa for Vietnam. You can find the information for getting an e-visa from Latvia here.
Why apply with us
99% on time delivery
Easy & simple form
15+ years of experience
No hidden charges
100% money back guarantee for declined applications
Apply Now
Need more help?
Contact us at:
Questions? Chat with us!)
(8.00 AM-16.00 PM, GMT+7, Whatsapp)
Sun Dec 03 2023,
22:19:38
(Hanoi)