Vietnam visa for Austria citizens
Under Vietnam's visa policy, Austrian citizens are required to obtain a valid visa to visit the country. The following requirements must be met:
Austrian passport must be valid for at least 6 months beyond the arrival date.
Passport has at least 2 blank visa pages.
Visa requirements
| Type of visa | Requirements | Maximum stay |
| --- | --- | --- |
| Tourist visa | Visa required | N/A |
| E-visa | Eligible | 30 days |
How to apply
If you're traveling to Vietnam from Austria, you can choose one of the following three methods to secure a visa.
e-Visa
Visa on arrival
Visa at embassy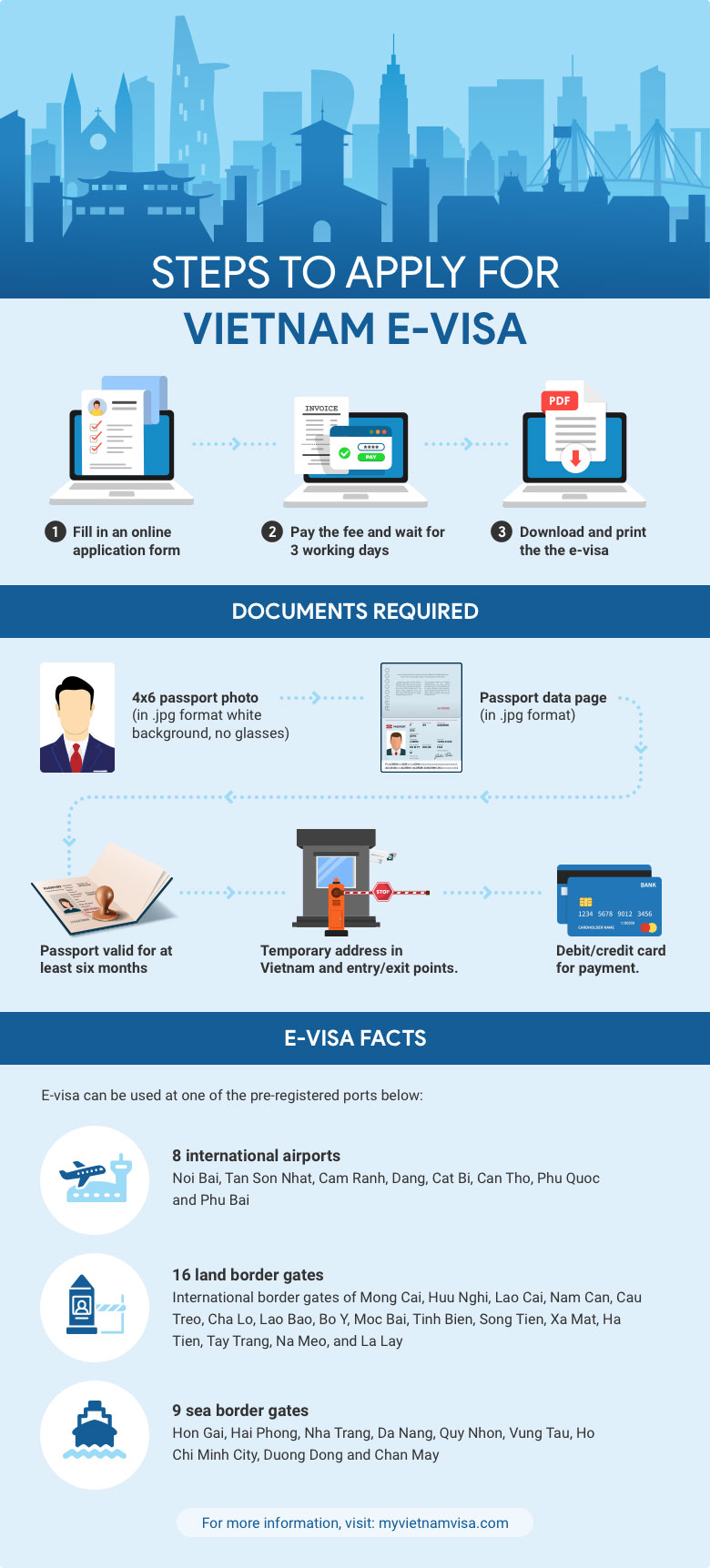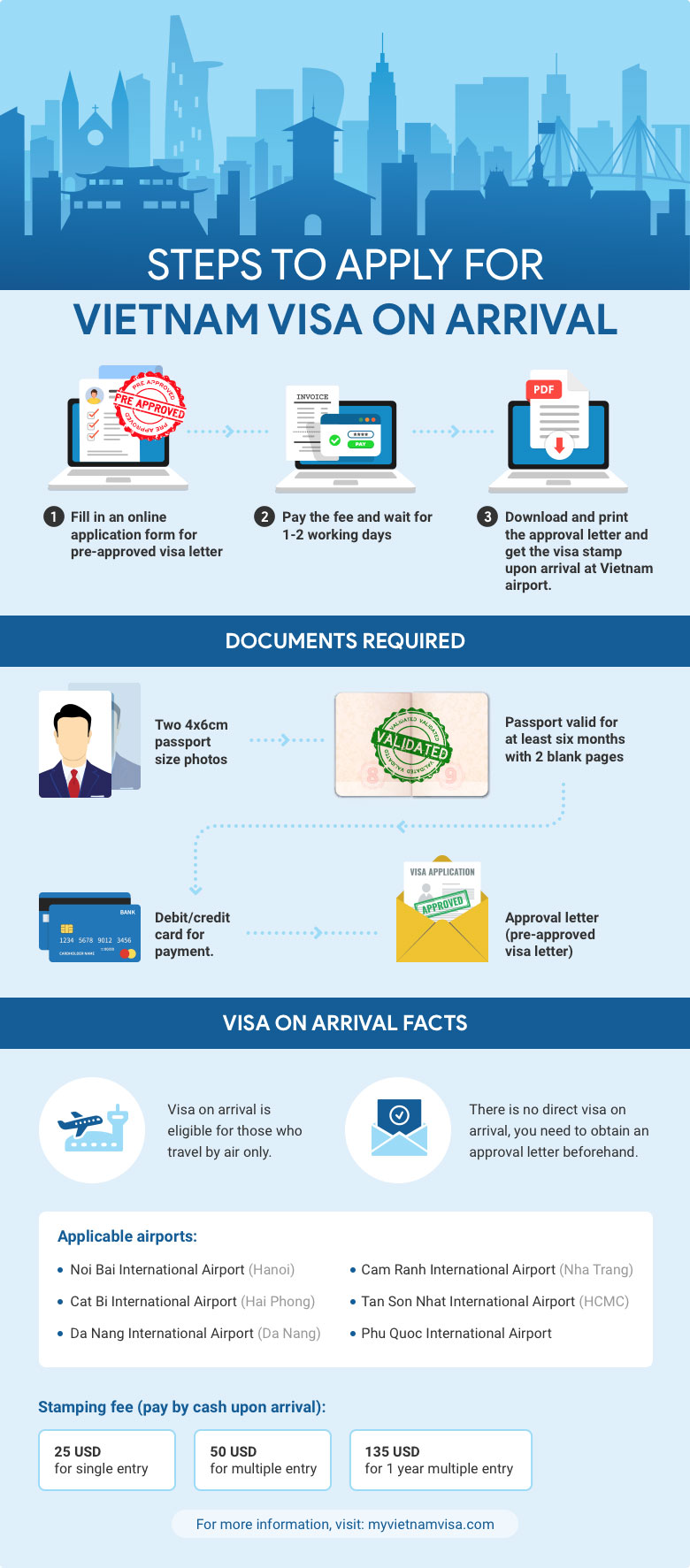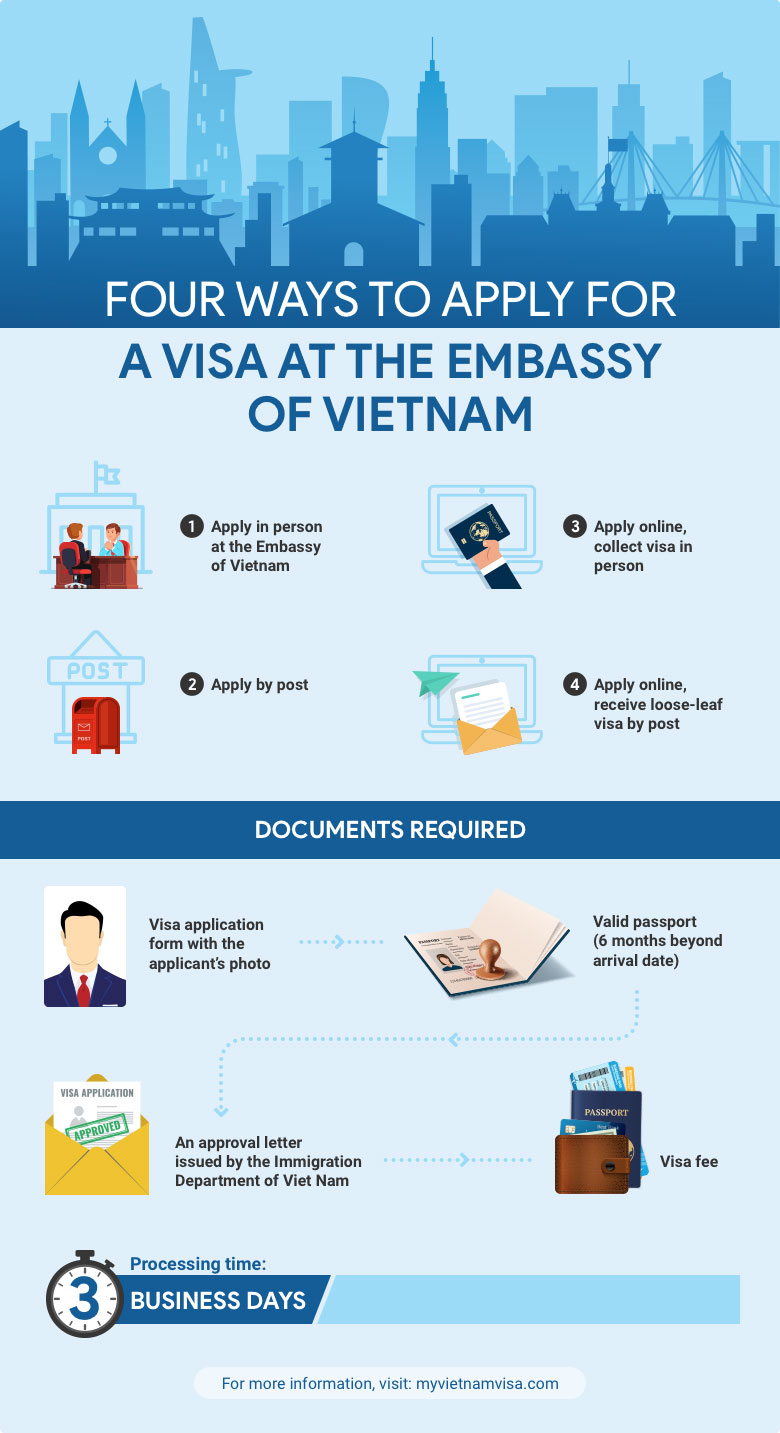 Embassy and Consulate of Vietnam in Austria
City
Address

Vienna

Felix Mottl – Strasse 20, 1190 Vienna, Austria


Close now
Vietnam visa fees for AT residents
| Visa types | Standard processing (5-7 working days) | Urgent processing (2 working days) |
| --- | --- | --- |
| E-Visa (1 Month Single Entry) | 43 EUR | 68 EUR |
Standard Processing time: e-Visa will be processed by 13:30 June 14, 2023 (Local Lauterach time).
Today's holidays in Austria
There are no national holidays being observed in the Austria today (Friday, June 02, 2023).
The upcoming public holiday is Corpus Christi, which will occur in 5 days, 3 hours from now.
Holidays are calculated using the local time in Vienna.
Information for AT passports traveling to Vietnam
Do Austrian passport holders need a visa for Vietnam?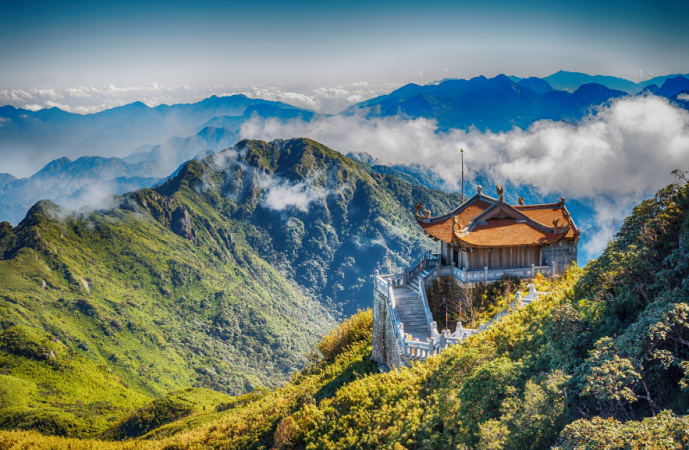 Yes. Austrian citizens traveling to Vietnam for tourism, business, or family visits are required to obtain a visa. The Vietnam tourist visa is a single-entry visa that is valid for 30 days, while the business visa allows for multiple entries and a maximum stay of 90 days.
Visa requirements in brief:
Entry visa:

Visa required for Austrian passports

Document required:

Valid Austrian passports (Minimum 6 months beyond exit date)
1 blank page remaining

Embassy location:

How to apply:

E-visa
Visa on arrival
Visa at the local embassy in Vienna

Distance to Vietnam:

8,120 kilometers (or 5,045 miles)
How to apply for a Vietnamese visa on an Austrian passport
Visa at the Vietnam Embassy in Austria 
Austrian passport holders can apply for a Vietnam visa at the Embassy of Vietnam in Austria by completing the following steps:
Fill out a visa application form, provide a passport-size photo, and submit your passport with at least 6 months of validity remaining.
Pay the visa fee, which varies based on the type and duration of the visa.
Wait for approximately 5 working days to receive your passport back with the visa stamp either in person or via mail.
Apply for e-visa online
Austrian tourists or business travelers visiting Vietnam are eligible for an electronic visa option. This e-visa permits a single entry and a 30-day stay. To apply, follow these important steps:
Access the Vietnam Immigration Department's official website and complete the online application process.
Provide the necessary information and upload a digital copy of your passport.
Pay the e-visa processing fee online ( 25 USD ~ 23 Euros).
Receive the visa via email and print it out.
Apply for a visa on arrival
You can also obtain a Vietnam visa on arrival when traveling by air. Here is the guidance to get the visa:
Contact a visa agency or travel company in Vietnam to obtain an online visa approval letter, which will be granted by the Vietnam Immigration Department.
Pay the visa fee online and obtain the visa approval letter.
Print it out and bring it along with your passport and a passport-sized photo to one of Vietnam's international airports upon arrival.
How much is the visa fee for Austrian passports?
Fee comparison 
E-visa 

Visa on arrival

25 USD ~ 23 Euros

Approval letter fee: depending on types of visa and stay durations
Stamping fee:

Single entry: 25 USD ~ 23 Euros
Multiple entry: 50 USD ~ 46 Euros
Travel tips for Austrian citizens visiting Vietnam
How to get there
From Austria, you can take a number of connecting flights to major cities in Vietnam such as Ho Chi Minh City or Hanoi. The duration of the flight can vary depending on the airline and route, but it usually takes around 11-14 hours to travel between the two countries.
Vienna - Ho Chi Minh City
| Route | Airlines | Estimated prices (each person/ one way) |
| --- | --- | --- |
| Vienna - Ho Chi Minh City | Qatar Airways | 625 Euros |
| Vienna - Ho Chi Minh City | Air France + Vietnam Airlines | 636 Euros |
Salzburg - Ho Chi Minh City
| Route | Airlines | Estimated prices (each person/ one way) |
| --- | --- | --- |
| Salzburg - Ho Chi Minh City | THAI Airways + Thai Smile Airways | 551 Euros |
| Salzburg - Ho Chi Minh City | Turkish Airlines | 749 Euros |
Weather information
Vietnam and Austria have different climate zones so weather and temperatures can vary significantly.
Climate: Vietnam has a tropical climate, with high temperatures and humidity year-round. The country experiences distinct wet and dry seasons. Austria, on the other hand, has a temperate climate with four distinct seasons.
Temperature: The average temperature in Vietnam ranges from 20°C to 35°C (68°F to 95°F) while Austria has cold winters and mild summers, with temperatures ranging from -10°C to 30°C (14°F to 86°F).
Rainfall: Austria witnesses significant precipitation throughout the year, with heavy snowfall in the winter months. In Vietnam, heavy rain and storms often occur from May to September.
Questions and Answers (0)
Be the first to ask a question on this page!
Frequently asked questions
1. How long could I stay in Vietnam with a tourist visa?
A Vietnam tourist visa is valid for stays of up to 30 days, single entry.
2. Is Austria included in the Vietnam visa exemption list?
Austria is NOT included in the Vietnam visa exemption list and the citizens are required to obtain a visa.
3. How could I renew my Vietnamese passport in Austria?
To get your Vietnamese passport renewal in Austria, you can contact the Vietnam Embassy at Felix Mottl – Strasse 20, 1190 Vienna.
4. Can Austrian passport holders enter Vietnam for family and relative visit purposes?
Yes. Austrian nationals are eligible for entering Vietnam to visit families and relatives.
5. What is the stamping fee for single entry?
The stamping fee for single entry is 25 USD ~ 23 Euros.
6. Can citizens of the Austria apply for an e-visa to visit Vietnam?
Yes, the e-visa program for Vietnam is open to Austrian citizens. More information on how to obtain an e-visa from the Austria can be found here.
Why apply with us
99% on time delivery
Easy & simple form
15+ years of experience
No hidden charges
100% money back guarantee for declined applications
Apply Now