Vietnam visa for Israel citizens
As of 2023, Israeli citizens are REQUIRED to apply for valid visas to enter Vietnam for tourism and business purposes and meet the entry requirements:
Israeli Passport must be valid for at least 6 months beyond the arrival date.
Passport has at least 2 blank visa pages.
Visa requirements
| Type of visa | Requirements | Maximum stay |
| --- | --- | --- |
| Tourist visa | Visa required | N/A |
| E-visa | Eligible | 30 days |
How to apply
Visitors from Israel have three available methods to obtain a visa for Vietnam.
e-Visa
Visa on arrival
Visa at embassy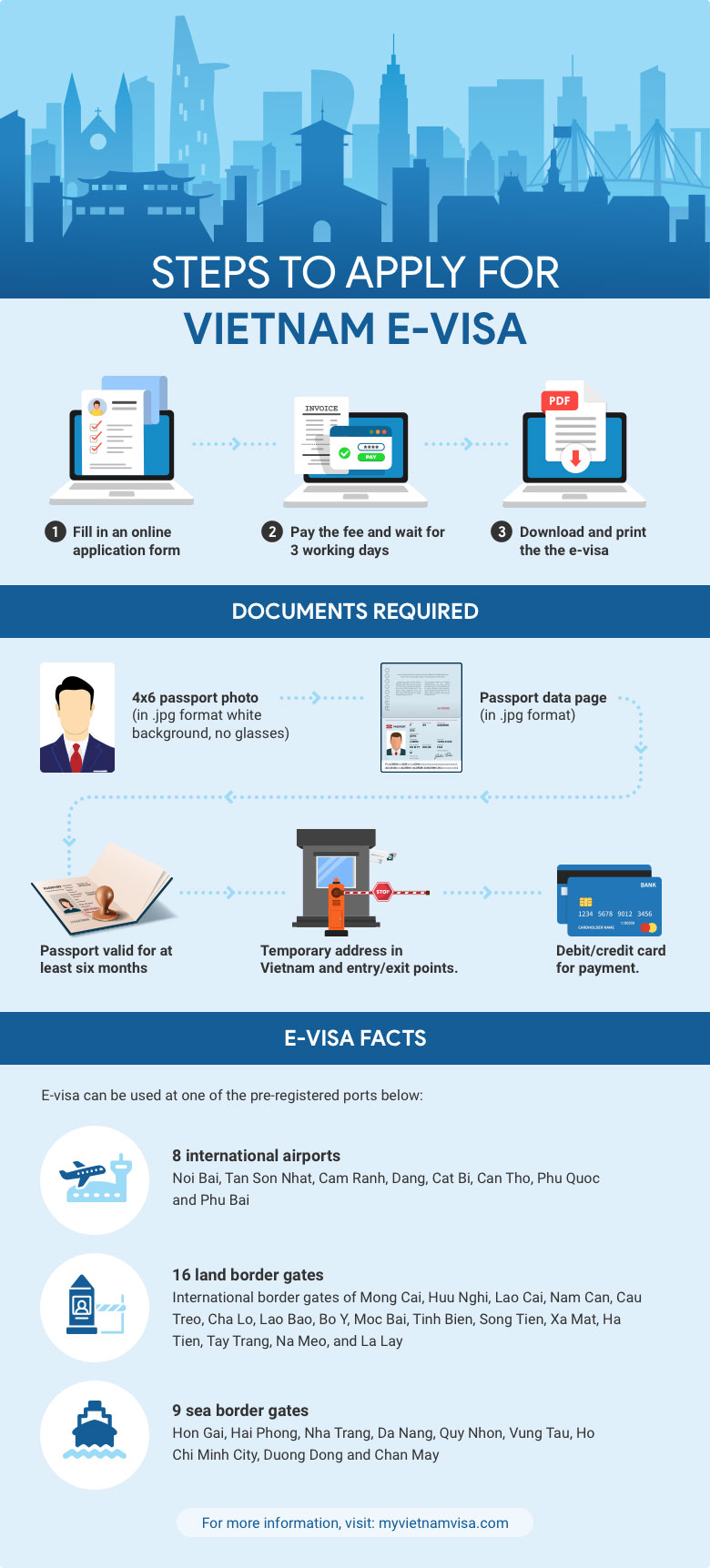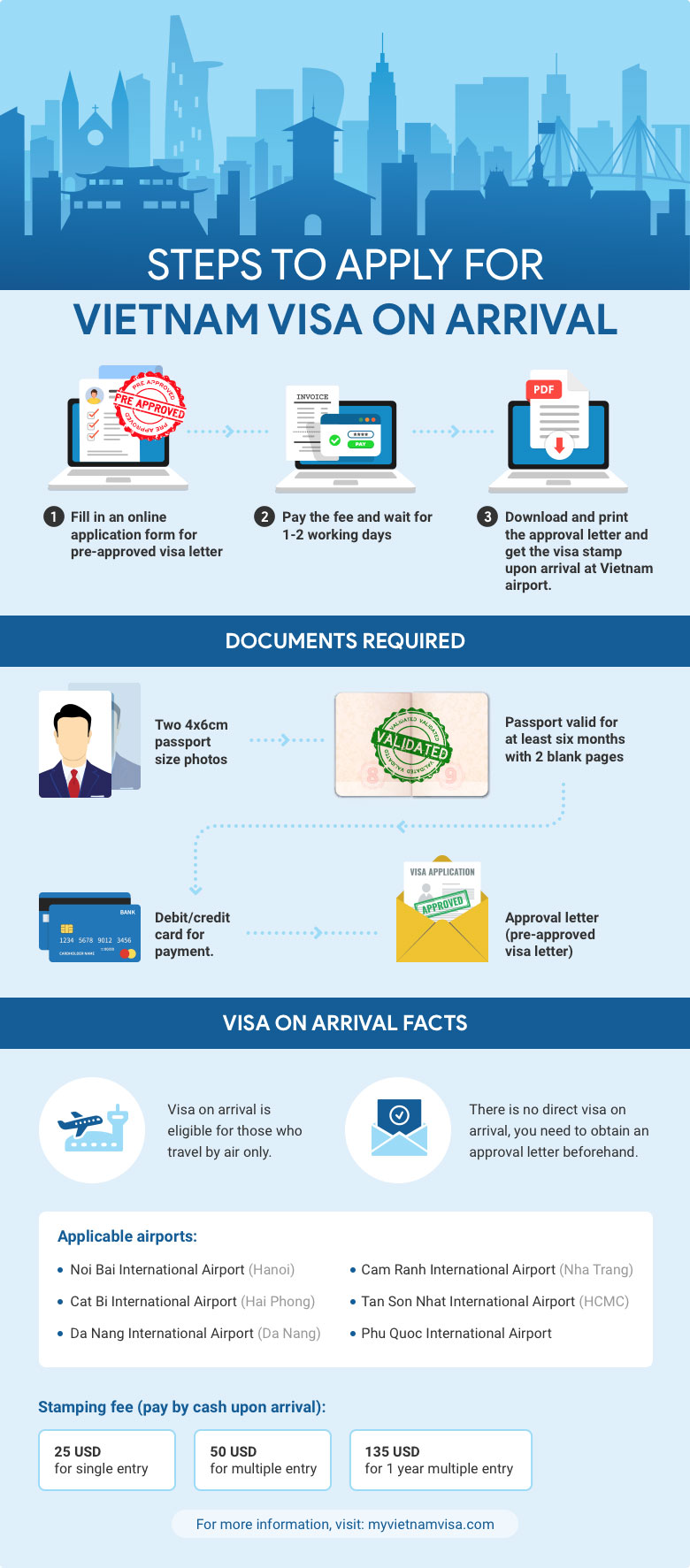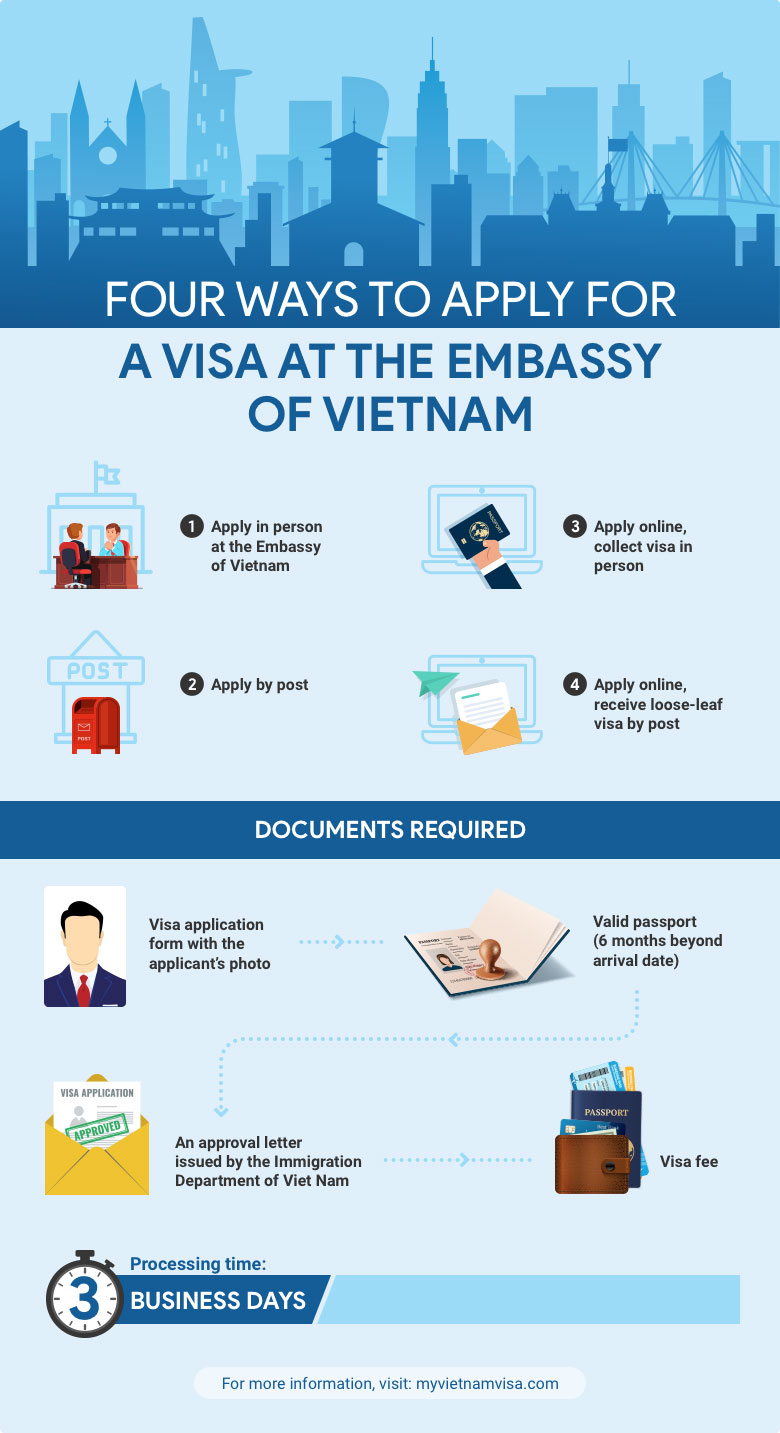 Embassy and Consulate of Vietnam in Israel
City
Address

Tel Aviv

4Th Floor, Beit Asia, 4 Weizman, Tel Aviv, Israel


Close now
Vietnam visa fees for IL residents
Visa types
Standard processing (5-7 working days)
Urgent processing (2 working days)
1 Month Multiple Entry (Tourism)
266 ILS
3 Month Multiple Entry (Tourism)
266 ILS
3 Month Single Entry (Tourism)
175 ILS
1 Month Single Entry (Tourism)
175 ILS
Standard Processing time: e-Visa will be processed by 13:30 December 13, 2023 (Local Haifa time).
Today's holidays in Israel
There are no national holidays being observed in the Israel today (Sunday, December 03, 2023).
The upcoming public holiday is Passover (Day 1), which will occur in 4 months, 3 weeks from now.
Holidays are calculated using the local time in Jerusalem.
Information for IL passports traveling to Vietnam
Do Israeli citizens need a visa for Vietnam?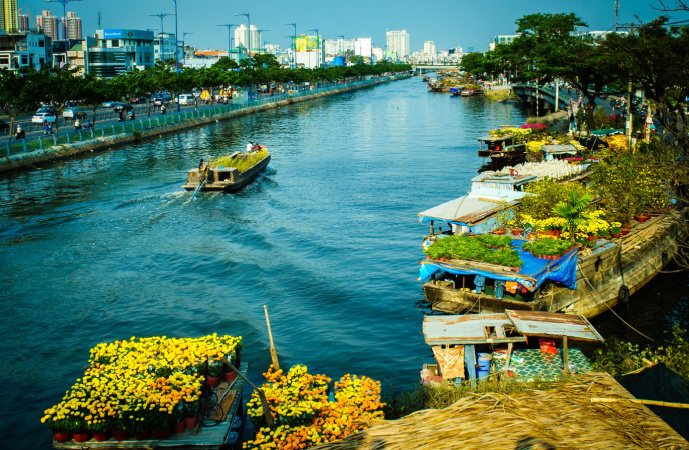 Israeli nationals traveling to Vietnam for tourism, business, or other purposes are required to have a valid visa. 
Tourist visa: Vietnam tourist visa is valid for single-entry stays of up to 30 days.
Business visa: Vietnam business visa is used for single or multiple entry with a maximum validity of up to 90 days.
There are two options available for obtaining a visa for Vietnam: either in person at the Vietnamese Embassy in Israel or by applying for a visa on arrival. 
The e-visa scheme is not available for Israeli citizens.
How to apply for a Vietnamese visa on an Israeli passport
Visa at the Vietnam Embassy in Israeli
Israeli passport holders can obtain a Vietnam visa by applying in person at the Vietnam Embassy in Israel. To do so, you will need to prepare the required documents, including a valid passport, a completed visa application form, and two passport-sized photos. You will also need to pay the visa fee, which can vary depending on the type of visa you are applying for and the length of your stay in Vietnam. 
If you are currently residing outside of Israel, you can contact the nearest Vietnamese embassy or consulate to your location to obtain the visa.
Apply for an e-visa online
Currently, Israeli residents are not eligible for the Vietnam e-visa program. However, individuals of other nationalities residing in Israel can refer to this document https://evisa.xuatnhapcanh.gov.vn/documents/20181/117155/Vietnam-Evisa-nation-list.pdf/21e0f88f-d8a0-48b8-bfdb-a0f82b0853e2 to check which countries are eligible for the scheme. 
Apply for a visa on arrival
You can also obtain a Vietnam visa on arrival by applying online through a visa agency. To apply, you will need to fill out an online application form and pay the visa processing fee online. 
Once your application is approved, you will receive a visa approval letter via email. Upon arrival at the airport in Vietnam, you will present your approval letter and passport to immigration officials, and receive a visa stamped on your passport. 
How much is the visa fee for Israeli passports?
Visa on arrival
Approval letter fee: depending on types of visa and stay durations
Stamping fee:

Single entry: 25 USD ~ 91 ILS
Multiple entry: 50 USD ~ 183 ILS
Travel tips for Israeli nationals visiting Vietnam
How to get there
| Route | Airlines | Estimated prices (per person/ one way) |
| --- | --- | --- |
|   |   |   |
|   |   |   |
| Route | Airlines | Estimated prices (per person/ one way) |
| --- | --- | --- |
|   |   |   |
|   |   |   |
Weather awareness
Residents in Vietnam and Israel experience significant differences in terms of climates and weather patterns.
Climate: Vietnam has a tropical climate. Israel, on the other hand, has a Mediterranean climate.
Temperature: The temperatures in Vietnam are warm and humid throughout the year. The average temperature ranges from 22°C (71.6°F) in the north to 27°C (80.6°F) in the south. Meanwhile, the average temperature in Israel ranges from 9°C (48.2°F) in the winter to 30°C (86°F) in the summer.
Weather: Vietnam has two distinct seasons: a wet season from May to October and a dry season from November to April. The wet season brings heavy rainfall, particularly in the central and southern regions of the country, while the dry season is characterized by sunny skies and cooler temperatures. Regarding Israel, the country experiences two main seasons: a cool, wet season from November to April and a hot, dry season from May to October. During the summer months, temperatures can reach over 40°C (104°F) in some parts of the country.
Questions and Answers (01)
Q
Alexandra Losse
Israel on April 15, 2023
We have Israeli citizenship and want to get a visa for Vietnam. For Israel it is necessary to make Visa on arrival and first of all to make approval letter. But unfortunately this is not available on your site. Can you please tell us where we can do it?
A
Lan
Answered on April 15, 2023
@Alexandra Losse, Unfortunately, visa on arrival is not currently available. We recommend that you contact the local embassy of Vietnam to obtain a visa prior to your travel.
4 people found this helpful
Frequently asked questions
1. Are individuals with Israeli nationality eligible to apply for a Vietnam e-visa?
Unfortunately, Israeli citizens are not eligible for the e-visa program. Alternative options are:
Why apply with us
99% on time delivery
Easy & simple form
15+ years of experience
No hidden charges
100% money back guarantee for declined applications
Apply Now
Need more help?
Contact us at:
Questions? Chat with us!)
(8.00 AM-16.00 PM, GMT+7, Whatsapp)
Sun Dec 03 2023,
21:31:25
(Hanoi)