Vietnam visa for Poland citizens
As of 2023, Poland nationals are REQUIRED to apply for valid visas to enter Vietnam for tourism and business purposes and meet the entry requirements:
Polish Passport must be valid for at least 6 months beyond the arrival date.
Passport has at least 2 blank visa pages.
Visa requirements
| Type of visa | Requirements | Maximum stay |
| --- | --- | --- |
| Tourist visa | Visa required | N/A |
| E-visa | Eligible | 30 days |
How to apply
If you're traveling to Vietnam from Poland, you can choose one of the following three methods to secure a visa.
e-Visa
Visa on arrival
Visa at embassy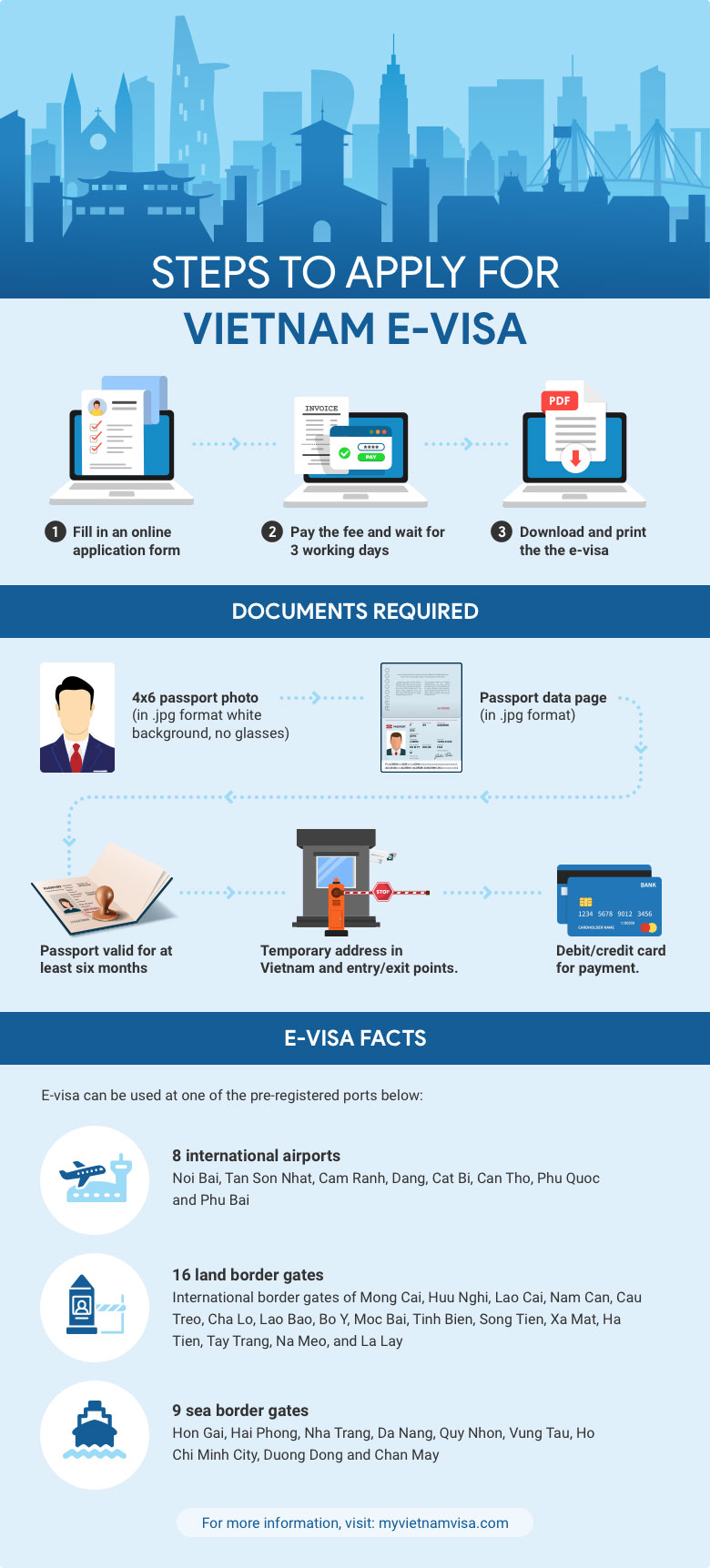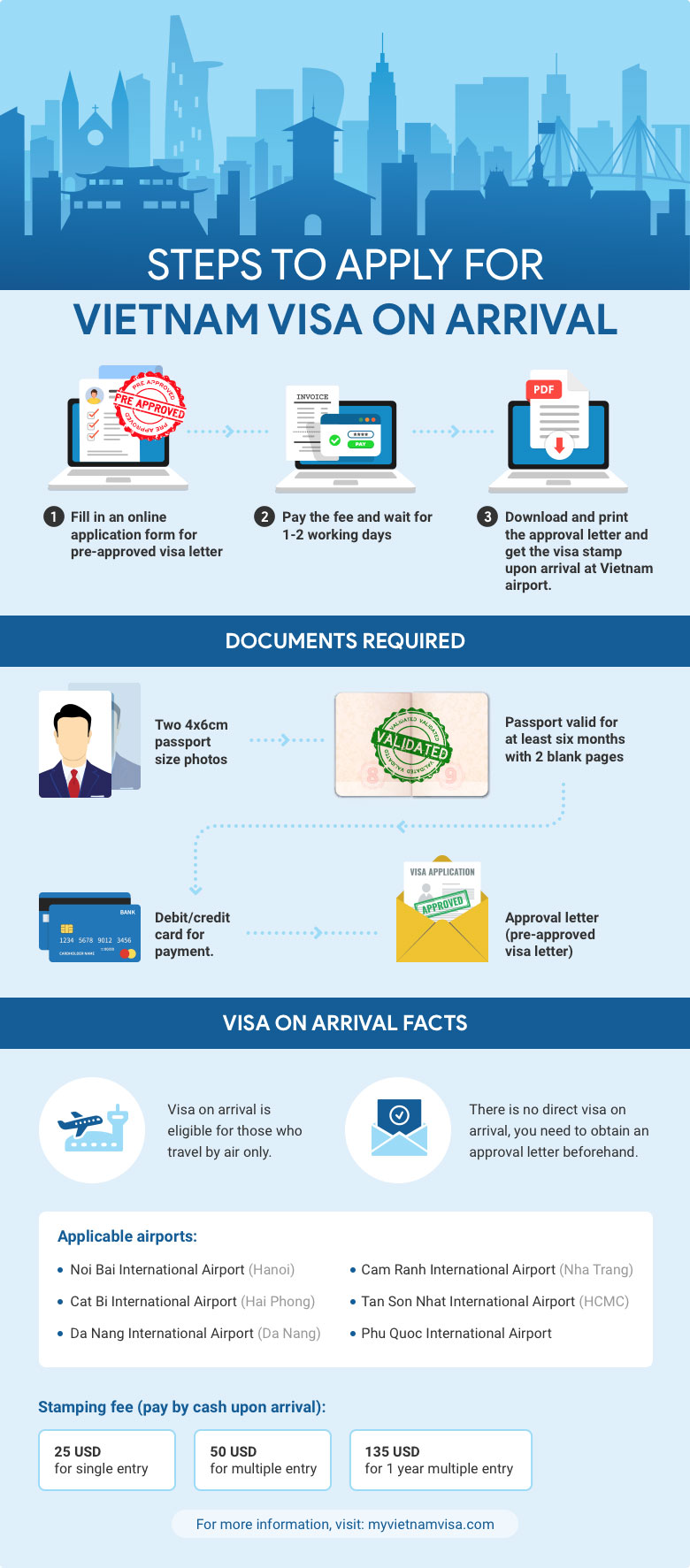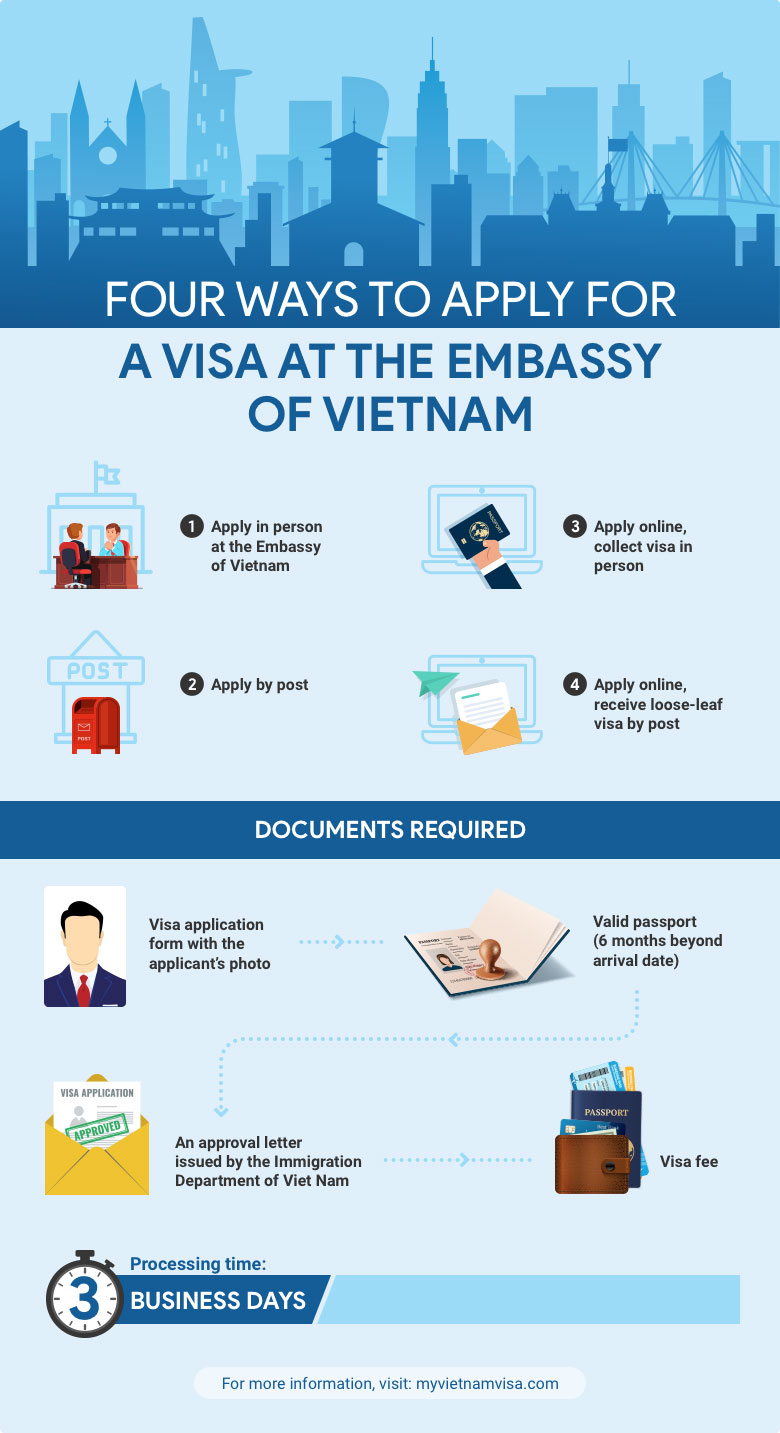 Embassy and Consulate of Vietnam in Poland
City
Address

Warsaw

Resorowa 36, 02-956 Warszawa Poland


Close now - Open in 2 hours 22 minutes
Vietnam visa fees for PL residents
Visa types
Standard processing (5-7 working days)
Urgent processing (2 working days)
1 Month Multiple Entry (Tourism)
303 PLN
3 Month Multiple Entry (Tourism)
303 PLN
3 Month Single Entry (Tourism)
199 PLN
1 Month Single Entry (Tourism)
199 PLN
Standard Processing time: e-Visa will be processed by 13:30 October 09, 2023 (Local Biala Podlaska time).
Today's holidays in Poland
There are no national holidays being observed in the Poland today (Thursday, September 28, 2023).
The upcoming public holiday is All Saints' Day, which will occur in 1 month from now.
Holidays are calculated using the local time in Warsaw.
Information for PL passports traveling to Vietnam
Do Polish citizens need a visa for Vietnam?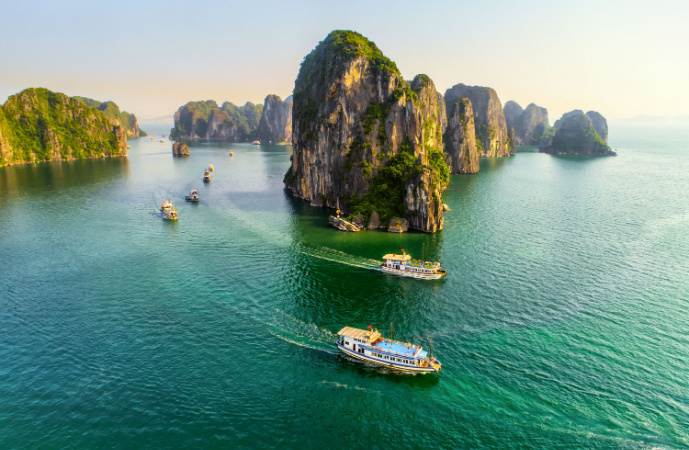 Polish passport holders NEED a visa to enter Vietnam which can be obtained at Vietnam Embassy in Warsaw, through the Vietnam e-visa system, and by applying for a visa on arrival.
How to apply for a Vietnamese visa on a Polish passport
Apply for e-visa online
Obtaining an e-visa is a hassle-free way for Pole citizens wishing to visit Vietnam for less than 30 days with single entry only. This type of visa can be used for both tourism and business purposes; for other purposes, you need to contact Vietnam Embassy or Consulate in your current living country.
To apply for a Vietnam e-visa:
You visit the official website of the Vietnam Immigration Department https://evisa.xuatnhapcanh.gov.vn, click on e-visa insurance, and complete the online application form. 
Provide your personal information, passport details, and other necessary documents required on the website.
Once the application is submitted, pay the visa fee online.
You will receive an electronic visa approval letter via email within three working days. 
Print it out and show it to the immigration officer upon arrival at one of 33 ports of entry in Vietnam.
Visa at the Vietnam Embassy in Poland
You can get a visa in person at Vietnam Embassy in Poland or the neighboring nations. Some required documents are:
An original Polish passport with at least 06 months of validity.
02 passport-sized photos.
An appropriate visa fee.
A business letter either from the sending company in Poland or sponsoring company in Vietnam if you apply for a business visa. 
Flight itinerary and proof of accommodation (if any).
Then, you wait for the visa processed successfully and either receive it in person at the embassy or via mail.
Apply for a visa on arrival
If you travel by air, you can also apply for a visa on arrival at one of Vietnam's international airports that requires an approval letter in advance. Here are the steps to obtain a Vietnam visa on arrival:
Apply online for a visa approval letter through a travel agency or visa agent. 
Pay the service fee online.
Wait for the approval letter to be processed within 2-3 business days.
Once you receive the approval letter via email, print it out and bring it with you to Vietnam.
Upon arrival at a Vietnam airport, present the approval letter, your passport, and a completed entry and exit form (available on the plane or at the airport) at the visa-on-arrival counter.
Pay the stamping fee in cash and receive your visa.
How much is the visa fee for Polish passports?
Fee comparison 
E-visa 

Visa on arrival

25 USD ~ 108 PLN

Approval letter fee: depending on types of visa and stay durations
Stamping fee:

Single entry: 25 USD ~ 108 PLN
Multiple entry: 50 USD ~ 216 PLN
Travel tips for Polish citizens visiting Vietnam
How to get there
Currently, there are no direct flights between Vietnam and Poland, so you need to take connecting flights with one or more stops. Popular airlines providing flights between the two countries are Vietnam Airlines, Qatar Airways, Turkish Airlines, Lufthansa Airlines, Singapore Airlines, and Air France.
Warszawa - Ho Chi Minh City
| Route | Airlines | Estimated prices (per person/ one way) |
| --- | --- | --- |
| Warszawa - Ho Chi Minh City | Qatar Airways | 2505 PLN |
| Warszawa - Ho Chi Minh City | Air France | 3758 PLN |
Kraków - Ho Chi Minh City
| Route | Airlines | Estimated prices (per person/ one way) |
| --- | --- | --- |
| Kraków - Ho Chi Minh City | Lufthansa Airlines + Singapore Airlines | 2579 PLN |
| Kraków - Ho Chi Minh City | Lufthansa Airlines + Thai Smile | 3260 PLN |
Weather information
Weather and temperature differences between Vietnam and Poland are significant due to different locations and topography.
Climate: Vietnam has a tropical climate, characterized by high temperatures and humidity throughout the year, with distinct wet and dry seasons. Meanwhile, Poland has a temperate climate with four distinct seasons. 
Temperature: The average temperature in Vietnam varies from 22°C (71.6°F) to 27°C (80.6°F), depending on the time of year and region. The wet season lasts from May to October, with the most rainfall occurring from July to September, while the dry season runs from November to April. On the other hand, in Poland, winters are usually cold and snowy, with temperatures averaging around -5°C (23°F) to 0°C (32°F), while summers are generally mild and sunny, with temperatures ranging from 16°C (60.8°F) to 25°C (77°F). Spring and autumn are mild, with temperatures averaging around 10°C (50°F) to 15°C (59°F).
Weather: Vietnam's wet season can bring heavy rain and occasional flooding, while Poland can experience thunderstorms and occasional heatwaves in summer, and severe cold and snowstorms in winter.
Questions and Answers (0)
Be the first to ask a question on this page!
Frequently asked questions
1. Is Vietnam e-visa fee refundable if the visa application is refused?
Vietnam e-visa fee (25 USD ~ 108 PLN) is non-refundable even when your visa application is refused.
2. Are Polish nationals eligible for Vietnam visa exemption?
Poland is NOT in the Vietnam visa exemption list so you are required to obtain a visa prior to arrival in Vietnam.
3. Can Pole nationals obtain a visa on arrival if entering Vietnam by air?
Yes. Pole nationals having visa approval letters are granted a Vietnam visa on arrival at one of the Vietnam airports.
4. What is the charge for a Vietnam business visa for Polish passport holders?
The prices for a Vietnam business visa vary depending on the length of stay. It is 25 ~ 108 PLN USD for a single entry visa and 50 USD ~ 216 PLN for a multiple entry visa, valid for up to 03 months.
5. Can citizens of the Poland apply for an e-visa to visit Vietnam?
Yes, it is possible for Polish passports to apply for an e-visa to visit Vietnam. More information on how to obtain an e-visa from Poland can be found here.
Why apply with us
99% on time delivery
Easy & simple form
15+ years of experience
No hidden charges
100% money back guarantee for declined applications
Apply Now