Vietnam visa for Netherlands citizens
As of 2023, the Netherlands nationals are REQUIRED to apply for valid visas to enter Vietnam for tourism and business purposes and meet the entry requirements:
Dutch Passport must be valid for at least 6 months beyond the arrival date.
Passport has at least 2 blank visa pages.
Visa requirements
| Type of visa | Requirements | Maximum stay |
| --- | --- | --- |
| Tourist visa | Visa required | N/A |
| E-visa | Eligible | 30 days |
How to apply
For visitors from Netherlands, there are three available methods to obtain a visa for Vietnam, as explained below.
e-Visa
Visa on arrival
Visa at embassy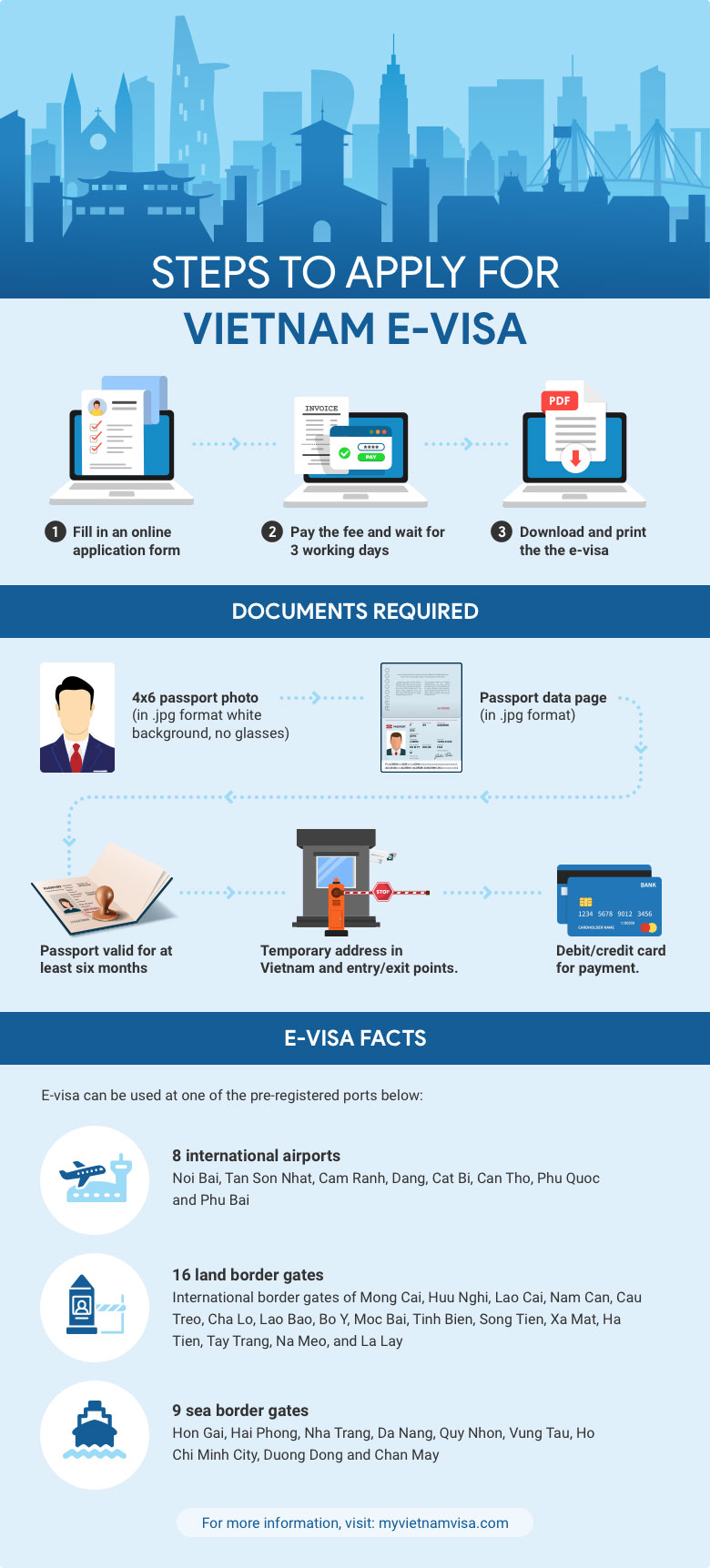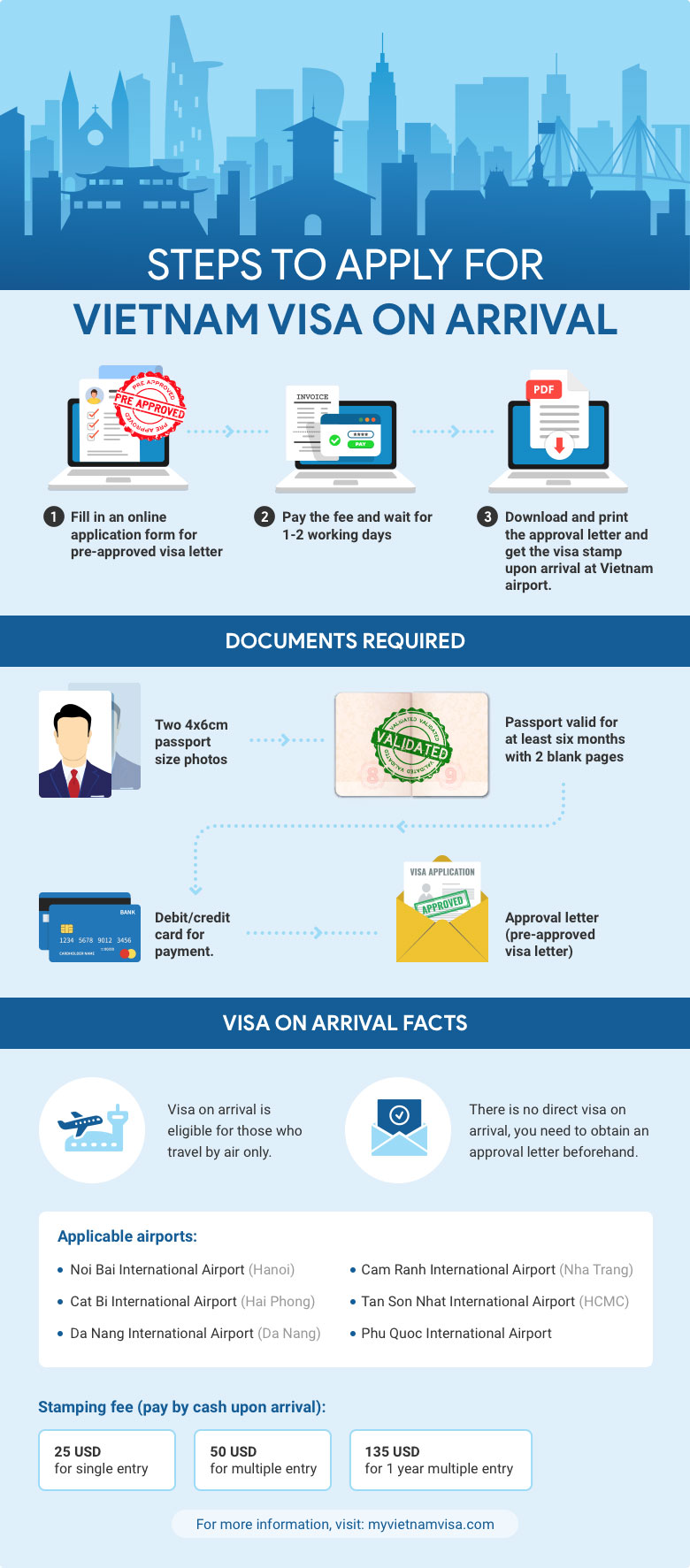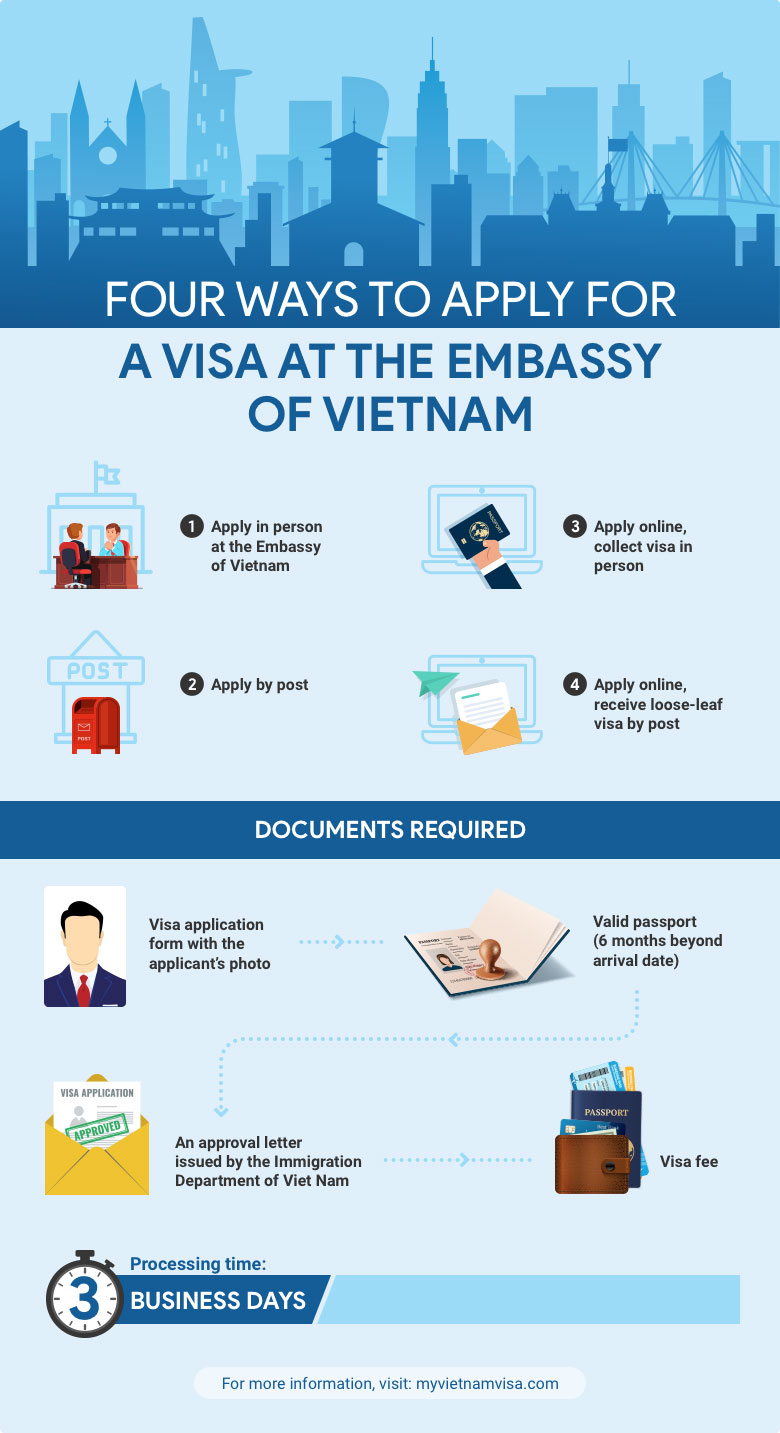 Embassy and Consulate of Vietnam in Netherlands
City
Address

The Hague

Javastraat 1, 2585 Aa The Hague, The Netherlands


Close now - Open in 1 hours 41 minutes
Vietnam visa fees for NL residents
Visa types
Standard processing (5-7 working days)
Urgent processing (2 working days)
1 Month Multiple Entry (Tourism)
66 EUR
3 Month Multiple Entry (Tourism)
66 EUR
3 Month Single Entry (Tourism)
43 EUR
1 Month Single Entry (Tourism)
43 EUR
Standard Processing time: e-Visa will be processed by 13:30 October 09, 2023 (Local Noordwijk time).
Today's holidays in Netherlands
There are no national holidays being observed in the Netherlands today (Thursday, September 28, 2023).
The upcoming public holiday is Christmas Day, which will occur in 2 months, 3 weeks from now.
Holidays are calculated using the local time in Amsterdam.
Information for NL passports traveling to Vietnam
Do Netherlanders need a visa for Vietnam?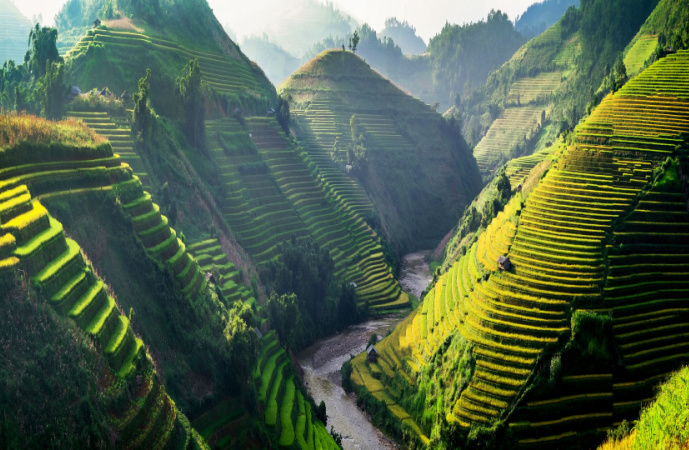 The Netherlands is NOT in the visa exemption list thus Dutch citizens living in and outside the country are REQUIRED to obtain a visa to enter Vietnam. There are three ways to obtain a visa for Vietnam: through a Vietnamese embassy or consulate, by applying for a visa on arrival, or an electronic visa (e-visa) online.
Visa requirements in brief:
Entry visa:

Visa required regardless of length of stay.

Entry requirements:

Valid Dutch passport (6 months)
Valid visa (e-visa, visa approval letter)

Visa exemption for Dutch passports (5 years):

Dutch nationals whose spouses are Vietnamese.

3 month tourist visa for Netherlands passport holders:

Vietnam embassy and consulate locations in the Netherlands:

Tourism statistics:

2022: 15,434 visitors
2020: 18,265 visitors
2019: 81,092 visitors
2018: 77,300 visitors
2017: 72,277 visitors
How to apply for a Vietnamese visa on a Dutch passport
Apply for e-visa online
Dutch citizens can apply for an e-visa online through the Vietnam Immigration Department's website. Vietnam e-visa is valid for a maximum stay of 30 days with a single entry only. You can enter Vietnam through any of the 33 designated ports of entry with an e-visa.
To get this electronic travel authorization, you need to finish the essential steps:
Visit the official website of the Vietnam Immigration Department to fill out the online application form for e-visa.
Provide your personal details, travel information, and passport information as required in the application form.
Upload a scanned copy of your passport bio page and a passport-size photo.
Pay the e-visa processing fee using a valid credit/debit card (25 USD ~ 23 Euros).
Wait for the e-visa to be processed and approved by the Vietnam Immigration Department. This usually takes 3-5 business days.
Once the e-visa is approved, download and print it out to present at the port of entry in Vietnam.
Visa at the Vietnam Embassy in the Netherlands
You will need to provide the following documents:
A valid passport with at least six months of validity beyond the intended stay.
A completed visa application form.
Two passport-sized photos.
The visa fee.
Apply for a visa on arrival
Dutch passport holders can also apply for a Vietnam visa on arrival that allows you to obtain a visa stamp at the airport upon arrival in Vietnam. Below is an instruction to get a visa on arrival:
Find a reliable travel agency or visa service that offers visa on arrival service to enter Vietnam.
Fill out the online visa application form and the required information.
Pay the visa service fee online which are varied depending on your type of visa.
Wait for the visa approval letter via email.
Print the visa approval letter and bring it with you to the airport in Vietnam, along with a passport-sized photo, your passport, and any other required documents and fees.
Upon arrival in Vietnam, get the visa stamp on your passport.
How much is the visa fee for Dutch passports?
Fee comparison
E-visa 

Visa on arrival

25 USD ~ 23 Euros

Approval letter fee: depending on types of visa and stay durations
Stamping fee:

Single entry: 25 USD ~ 23 Euros
Multiple entry: 50 USD ~ 42 Euros
Travel tips for Dutch citizens visiting Vietnam
How to get there
To get to major cities in Vietnam such as Hanoi and Ho Chi Minh City from the Netherlands, you can take a number of connected flights with at least a stopover, usually through Hongkong or Frankfurt.
Amsterdam - Ho Chi Minh City
| Route | Airlines | Estimated prices (per pax/ one way) |
| --- | --- | --- |
| Amsterdam - Ho Chi Minh City | Lufthansa Airlines | 609 Euros |
| Amsterdam - Ho Chi Minh City | Cathay Pacific  | 460 Euros |
Weather information
Vietnam and the Netherlands have different climates and temperatures, with Vietnam being much hotter and more humid due to its tropical location, while the Netherlands has a temperate maritime climate with milder temperatures throughout the year.
Climate: Vietnam is located in Southeast Asia and has a tropical climate, featuring high temperatures and humidity throughout the year. In contrast, the Netherlands is located in Western Europe and has a temperate maritime climate.
Weather: Vietnam is affected by the monsoon season, which brings heavy rains and storms from May to October, while the dry season runs from November to April. On the other hand, the Netherlands experiences mild temperatures, with relatively cool summers and mild winters.
Temperature: The average temperature in Vietnam ranges from 21°C (70°F) to 35°C (95°F). It can be colder in winter, falling to below 20°C. The average temperature in the Netherlands is much lower, which ranges from 3°C (37°F) in January to 21°C (70°F) in July.
Questions and Answers (05)
Q
Bert de boer
Nederland on September 27, 2023
Plan to enter Vietnam in January next year with pre approved E-visa will have a little over 7 months left on passport (dutch) validity on entry date. When exiting Vietnam I will be flying back to home country and should have around 5 months and 3 weeks left on passport validty, is it possible?
A
Lan
Answered on September 28, 2023
@Bert de boer, Based on our experience with past customers, there should not be any problem as long as your passport has at least 1 month of validity left upon exiting Vietnam.
Q
Denise Luong
United Kingdom on May 10, 2023
Hi, I live in UK and I got a DUTCH passport. I'm going to HCMC in August and staying for 14 days. Please May I ask, Is it better apply a Evisa on line or Get a Evisa on arrival and is it straight forward to do in HCMC airport.
A
Lan
Answered on May 10, 2023
@Denise Luong, Visa on arrival is not available at the moment, therefore, it is advised that you apply for an e-visa instead for your visit to Vietnam in August!
4 people found this helpful
Q
Max Jonkers
Netherlands on May 01, 2023
Hi, my partner and I will be travelling to Vietnam this summer, arriving at Hanoi airport on July 11th and exiting the country from Ho Chi MInh airport on August 11th. Can we use a 30 day e-visa for this? If not, what kind of visa should we request and how can we do so? Thanks!
A
Lan
Answered on May 01, 2023
@Max Jonkers, Yes, the e-visa will be valid for one month from the date you choose to enter Vietnam. If you choose July 11th as your entry date and August 11th as your exit date, then you can leave Vietnam on August 11th without any problems.
1 people found this helpful
Q
Anh Nguyen
United States on April 28, 2023
hello! my boyfriend holds a Dutch passport. he wants to travel to Vietnam for 2 months this summer. however, right now, I think only the e-visa is available, which only allows for 30-day stay. is there anyway he can extend the e-visa while he's in VN or travel to a nearby country briefly and apply for a second visa back-to-back?
A
Lina Tran
Answered on April 28, 2023
@Anh Nguyen, Presently, there is no visa longer than 30 days, therefore it is not possible to stay for 2 months in Vietnam. However, there is a proposal for 3 month visa coming soon this year, please visit our website below for latest updates for the visa policy change:
https://www.myvietnamvisa.com/vietnam-visa-policy-updates-news.html
Q
Yair Wolff
The Netherlands on April 26, 2023
We are a familly with 3 children. We all have dual nationality - Israeli and Dutch. Unfortunately the Dutch passports of 2 of our kids are expiring in 5 months so I don't think we can use them to enter Vietnam. . Will they be able to enter Vietnam with Israeli passports using visa on arrival?
A
Lina Tran
Answered on April 26, 2023
@Yair Wolff, We advise that you use your Dutch passports to apply for your e-visa because:
The official website requires only 1 month upon your exit. If you exit Vietnam 1 month before the expiry date. It is fine(Source: https://evisa.xuatnhapcanh.gov.vn/web/guest/faq)
Visa on arrival is currently available to those who go to Vietnam on a part of the organized tour only.
Load More (

03

)
Frequently asked questions
1. Can Dutch nationals obtain a visa on arrival if entering Vietnam by sea or land borders?
No. Vietnam visa on arrival is only applicable for travelers entering Vietnam by air.
2. What is the charge for a Vietnam e-visa?
The e-visa fee for a visa to enter Vietnam is 25 USD with a validity of up to 30 days, single entry.
3. What are the visa-on-arrival fees for Dutch passport holders?
To obtain a visa on arrival, you have to pay two types of fees: a fee for an approval letter and a stamping fee at a Vietnam airport which can be different according to your type of visa and duration. Approval letter fees can range from 17 USD to 135 USD while stamping fees are from 25 USD (~ 23 Euros) to 50 USD (~ 46 Euros).
4. Are Nethelanders eligible for Vietnam visa exemption?
Netherlanders are ineligible for the Vietnam visa waiver program. To enter Vietnam for tourism or business purpose, you need to get a valid visa.
5. Are Dutch nationals eligible to apply for an e-visa for Vietnam?
Yes, Dutch nationals are eligible to request an e-visa for travel to Vietnam. Instructions for obtaining an e-visa from the Netherlands can be found here.
Why apply with us
99% on time delivery
Easy & simple form
15+ years of experience
No hidden charges
100% money back guarantee for declined applications
Apply Now