How To Get A Last Minute Vietnam Visa
Do you have last minute plans to visit Vietnam? In nearly all cases, you will need a visa for Vietnam.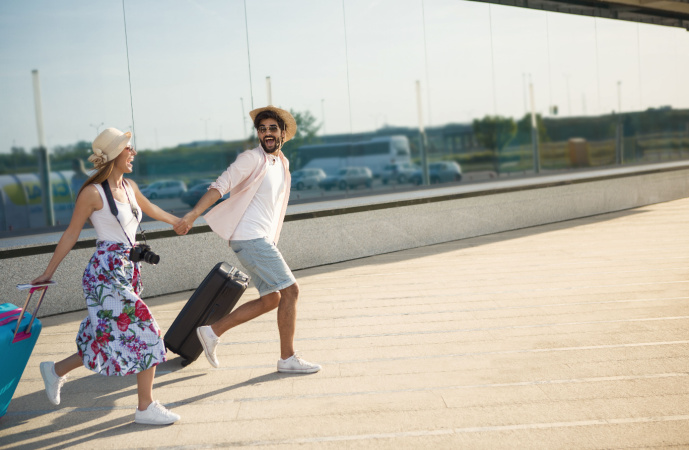 It is possible to get an emergency visa for Vietnam on a short notice, here is our estimated processing time.
| Urgency level | Available service | Application |
| --- | --- | --- |
| In 6-8 hour time | Same day processing (4-8 working hours) | |
| In 1-day time | 1 working day processing | |
| In 2-day time | 2 working day processing | |
How to apply
Visit our application form at https://www.myvietnamvisa.com/application.html
Choose type of visa (visa on arrival / evisa)
Select appropriate processing time
Fill in with required information (If you choose e-visa application, you are required to upload a bio page of your passport and a 4x6cm photo)
Pay the fee
Receive the e-visa/visa letter within the indicated time
Print the document and bring it along with your passport to enter Vietnam
How much does it cost?
The last-minute visa processing may cost anywhere between 75 USD to 135 USD depending on the service that you choose.
Questions and Answers (10)
Q
Billy Reidy
Ireland on September 18, 2023
Hi, I applied for the eVisa yesterday Sept 17th but I would Imagine the process started today. sept 18th. I am an Irish citizen leaving Dublin via Doha on the 20th of Sept. I land in Vietnam in the afternoon of the 21st of 1.45PM. So I have enough time.
A
Lina
Answered on September 18, 2023
@Billy Reidy, We are not sure if your e-visa will be issued before your departure date; however, we do not recommend booking your flight or travel before receiving your visa.
1 people found this helpful
Q
Wendy Ann Starcevic
Canada on September 18, 2023
I applied for Visa on September 7th, my flight is is to arrive in Vietnam today, September 18 at 4:55p.m. I still do not have my Visa, shows processing. I was asked to submit another photo and correct name. Did all this over 4 days ago and still nothing. Is there anyone to call to see if Visa will be completed in time.
A
Lan
Answered on September 18, 2023
@Wendy Ann Starcevic, If your visa application requires an amendment, it may take a few extra days for approval. In case of an emergency, please use this form to contact the Immigration office:
https://evisa.xuatnhapcanh.gov.vn/web/guest/lien-he
1 people found this helpful
Q
Tu
Australia on September 05, 2023
Hello I applied for my visa on 3rd September and my visa application still showed as processing. I will arrive in Vietnam in 10 hours time. Please advise what I should do now? Thank you.
A
Lina Tran
Answered on September 05, 2023
@Tu, We are afraid that it is not possible to get an emergency visa at the moment, you may need to reschedule your flight until you receive your e-visa.
Q
YK
Hong Kong on May 05, 2023
I am flying on Wed 10th May morning 745am. I applied visa on Mon 1st May and got a reply on May 5th 6pm that my full is incorrect as ICO line. I immediately made the changes tonight as suggested. Will they view amended application as a new one and take another 3 full working days?
A
Lan
Answered on May 06, 2023
@YK, When you receive such an email or notification, it means you are close to receiving your e-visa. Therefore, it is likely that it will be issued and emailed to you early next week.
1 people found this helpful
Q
Abdel
Netherlands on May 05, 2023
I applied for a E-visa to Vietnam (Hanoi) on May 2nd at 18:50 PM (Holland) for me and my family (wife and 2 children). I didn't know it was a holiday these past few days. My plane leaves tomorrow at 16:15 pm and i will be arriving saturday at 13:00 PM in Hanoi. The site still gives me 'processing'. What do you advise me?
A
Lan
Answered on May 05, 2023
@Abdel, It has been a long holiday in Vietnam from 29 April to 03 May, that is why you have not received your visa on time. We believe that it can be processed today on 05 May, so please wait a bit longer to see if your visa will arrive.
3 people found this helpful
Q
Nelson
United States on May 01, 2023
I applied for a Visa to Vietnam (for Hanoi airport) last Wednesday but it still has not processed. I assume it is because of the holidays. Is there any way to get a last minute visa? I am supposed to fly to Hanoi on Wednesday, May 3
A
Lan
Answered on May 01, 2023
@Nelson, May 3rd is still a public holiday in Vietnam, so it will not be possible to obtain a visa during this time. The earliest time to apply for a visa would be 6:00 PM on May 4th, therefore please reschedule your flight!
2 people found this helpful
Q
Armando Moreno Junior
United Kingdom on April 30, 2023
I have appleid for the E-visa on Thursday. However it hasn't arrived. My Fligth is tomorrow (Saturday). As a polish citizens, will me be able to travel and get a Visa on arrival?
A
Lina Tran
Answered on April 30, 2023
@Armando Moreno Junior, The Immigration office is currently closed for public holiday until 03 May, 2023. Therefore, it is not possible to get a visa for Vietnam until 05 May, 2023. We are sorry for this inconvenience!
Q
Jane Hearn
United States on April 23, 2023
I have to travel last-minute to Vietnam. I paid for same-day processing. I assume that means my visa will be completed by 18:00 local time (or 5:00 am EST) on Monday, and if so then all should be well. I just want to stress that I must have the visa by 21:00 (local time) Monday in order to have it printed in time to board my flight in NYC. Of course I understand that this is not a guarantee, but I felt the need to express my urgency regarding this matter!
A
Lina Tran
Answered on April 23, 2023
@Jane Hearn, Vietnam is 11 hours ahead of New York, which means that when it's 6:00 PM on Monday in our time zone, it's approximately 7:00 AM in New York. Based on this, we believe this processing time would be suitable for you.
1 people found this helpful
Q
Will Foster
Australia on April 23, 2023
I have had to make a last-minute change to my plans and am flying to Vietnam today instead of next week. My flight leaves in 7 hours - I have already applied online via your website but it was not possible to select the urgent 2.5hr option. I was wondering is it at all possible to have the application expedited so that it could arrive in time for me to print it??
A
Lina Tran
Answered on April 23, 2023
@Will Foster, The 2.5 hour processing option is currently unavailble since visa on arrival was suspended. For e-visa, it will take 4-8 working hours to process one. If it works for you, please apply for your e-visa here.
1 people found this helpful
Q
Donna Mallet
United States on April 23, 2023
We are looking forward to coming to Vietnam starting this Sunday. Everything is set, but we had a little problem getting the passport for our three month old baby, Elena Sosa. The passport will definitely be issued today (Thursday), but we will hardly have time to get her the required visa. Can you help get an expedited visa (visa on entry or e-visa) for Elena or direct us to someone who can? We can have the passport information to you very early this Friday morning your time. Marie , Elena's mom, may need help getting a visa on entry too. Her e-visa hasn't arrived even though she applied at the same time as the rest of our group- I think payment is delayed at her bank and that is holding up the whole process. I am Marie's mother and we will be traveling as a family of four (five if you count the baby). The rest of us received our e-visa already.
A
Lina Tran
Answered on April 23, 2023
@Donna Mallet, It is definitely possible to get an e-visa within 4-8 hours on Thursday. When you have your passport ready, please use this link to apply for an expedited e-visa service.
5 people found this helpful
Load More (

08

)
Frequently asked questions
1. Can I get an urgent visa on weekend?
It is currently not possible to obtain an emergency visa on weekend. The process works on weekdays only from Monday to Friday except public holidays.
Why apply with us
99% on time delivery
Easy & simple form
15+ years of experience
No hidden charges
100% money back guarantee for declined applications
Apply Now