Ho Chi Minh City Airport Map
Tan Son Nhat International Airport (Ho Chi Minh City) map with immigration & visa Counter where you pick up your visa on arrival.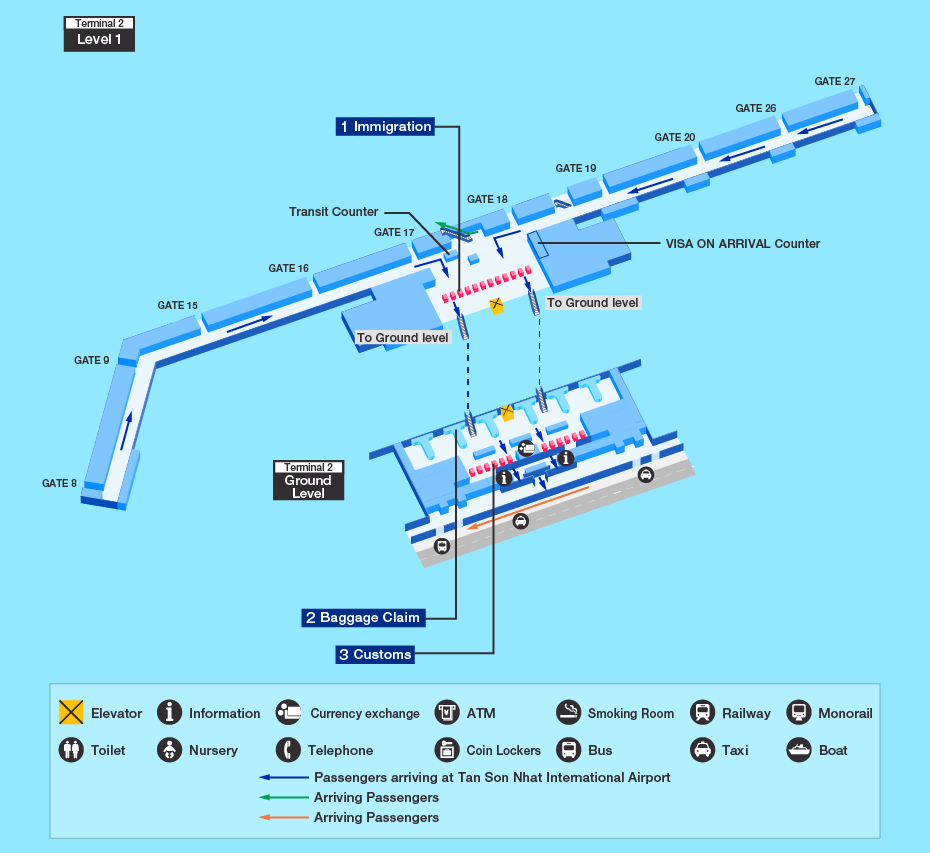 Image Copyright: All Aippon Airways (ana.co.jp)

Upon landing, please follow the airport sign to the visa on arrival counter to pick up the visa. As Tan Son Nhat international airport is one of the busiest airports in Vietnam, please expect the processing time about 30 minutes or longer depending on the number of arrivals.
Transfer to the city:
We recommend Mai Linh Taxis (08-3822 6666), Vina Taxis (Tel: 08-3811 1111) and Vina Sun Taxis (Tel: 08-3827 2727). Grab cars are also available at the transport counter at Ho Chi Minh City airport.
Frequently asked questions
Is the visa counter at Ho Chi Minh City airport 24 hour open?
Yes it is. No matter what time you arrive, you are still able to obtain the visa on arrival at SGN airport.
Is there any ATM machine within the visa counter area?
No. ATM machines are located outside of the visa counter area, please ask the visa officers for help in case you wish to withdraw the cash for the stamping fee.
Why apply with us
3-5 working days processing
No Hidden Charges
Prompt Support via chat, email, phone
Accept Credit/Debit Cards
100% money back guarantee for declined applications
Apply Now