Hanoi Airport Map
Hanoi airport map with Immigration & Visa Counter where you pick up your visa on arrival.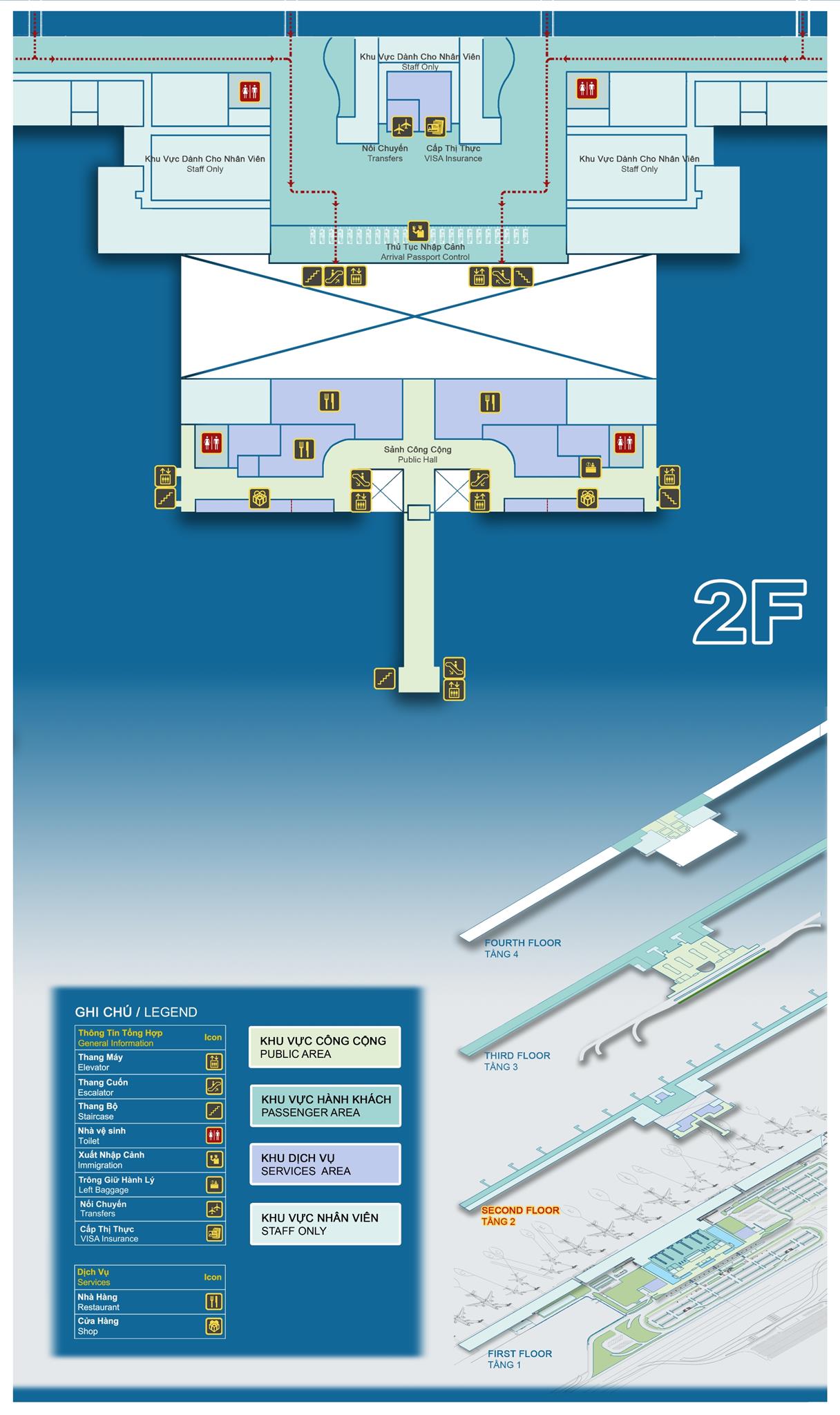 Direction: When you exit the airplane, please follow the sign to the visa on arrival counter (3 minute walk) and have all required documents ready to get the visa stamped. Normally the process takes less than 30 minutes, however, sometimes it may take a bit longer for 1-1.5 hours due to a large number of arrivals.
Getting to city center
Taxi transfer seems to be the most convenient way to get to the Hanoi city center.  As of 2018, airport taxi charges a fixed rate of VND 350,000 (~US$17) for both 4 and 7 seaters cars (toll charges are included in the price). There are five taxi companies for your choice below:
Mai Linh Taxi  - Green
Dai Nam Taxi  - Light Blue
Viet Thanh Taxi - white-blue colour  (Recommended) 043-563-6666
Noi Bai airport Taxi - Light Yellow
Airport Taxi -  Light Blue
Tips: Grab cars are also available at Noi Bai airport.
Questions and Answers (0)
Be the first to ask a question on this page!
Frequently asked questions
1. What is the closing time for visa counter at Hanoi airport?
The visa counter at Hanoi airport is 24 hour open.
2. Can I get a photo at Hanoi airport
There is no professional photo service at Hanoi airport, however, you can ask the officers to help you with photos. Our customers reported that they were able to get photos when they arrived for about US$3/each.
Why apply with us
99% on time delivery
Easy & simple form
15+ years of experience
No hidden charges
100% money back guarantee for declined applications
Apply Now
Need more help?
Contact us at:
Questions? Chat with us!)
(8.00 AM-16.00 PM, GMT+7, Whatsapp)
Sun Dec 03 2023,
20:49:05
(Hanoi)