Urgent Notice: Visa on arrival is temporarily unavailable from March 15, 2020. You can only get an e-visa to enter Vietnam at the moment. For further information, kindly contact us at sales@myvietnamvisa.com
Frequently asked questions
Can I apply for an approval letter on weekend?
You can use our form to submit your request during the weekend, however the earliest we can email you the approval letter will be on the following Monday, at about 14.00 PM.
Do I need to create an account?
No, you are not required to sign up for an account in order to submit your visa request on our website. The online form is simple and secure and will take you less than 5 minutes to complete it.
I plan to visit Vietnam twice in a month, which type of visa do I need?
If you enter/exit Vietnam for more than 01 time in a month, please select "1 Month - Multiple entry".
I am in Vietnam at the moment, can I apply for a new approval letter to extend my stay?
No, that is not possible. If you wish to extend your stay in Vietnam, please renew your existing visa. In case you exit Vietnam and re-enter the country, you are able to apply for a new letter of approval to pick up the new visa when you arrive.
What type of payment methods do you accept?
We accept Visa, MasterCard and JCB. If you prefer to pay by other cards or Paypal, please contact us.
I am travelling with my family or as part of a group. Can I submit a family or group application?
Yes. Our form can handle up to 20 applicants at a time. We offer better price for group application.
SSL SECURE PAYMENT
Your information is protected by 128-bit SSL encryption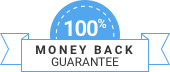 We offer full refund for the service fee if your application is declined.